Tanzania Row with Malawi Threatens O&G Exploration
by Dow Jones Newswires
|
Nicholas Bariyo
|
Tuesday, July 31, 2012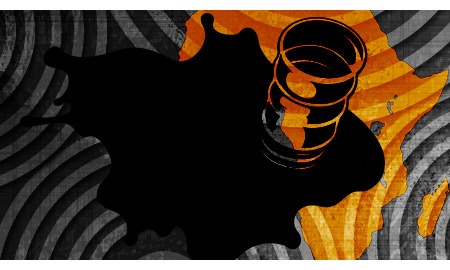 KAMPALA Uganda – A spat over the ownership of Lake Malawi, which straddles the Tanzania, Malawi and Mozambique common border, is threatening to hamper oil and gas exploration, after Tanzania asked Malawi to suspend activities until the territorial dispute is settled, officials said Tuesday.
Tanzania's foreign affairs ministry has formally asked Malawi to halt all oil exploration activities on the lake in order to allow the ongoing negotiations over the location of the border, Bernard Membe, the foreign affairs minister, said.
"It is in the interests of both of us that oil exploration activities stop for now," Mr. Membe told Dow Jones Newswires.
The spat underscores growing border disputes in the East African region, following a flurry of gas and oil discoveries in recent years. Uganda and Congo are bickering over the location of the border on oil-rich Lake Albert while a border dispute between oil producing Sudan and South Sudan has hampered production of at least 350,000 barrels-a-day from South Sudan Since January.
In June, Tanzania said that major new natural gas discoveries have pushed its the reserve estimates up to 28.7 trillion cubic feet from 10 trillion cubic feet.
The U.S. Geological Survey estimates that East Africa's coastal region holds up to 441 trillion cubic feet of natural gas.
The dispute on the 7,722 square miles lake dates back in the 1960s, during the colonial era. Malawi claims that the whole of the lake that is not in Mozambique--including the waters that are next to the shoreline of Tanzania--belong to it as per the colonial boundaries. However, Tanzania claims the international boundary runs through the middle of the lake.
Mr. Membe has already held talks (convened after Tanzania's air force sighted planes flying over the lake, apparently conducting seismic surveys) with his Malawi counterpart, Mganda Chiume, over the dispute.
In October last year, Malawi awarded an exploration license to U.K.-based Surestream Petroleum following a string of gas discoveries in Tanzania and Mozambique.
Company officials could not be reached for an immediate comment. There was no immediate reaction from Malawi.
Generated by readers, the comments included herein do not reflect the views and opinions of Rigzone. All comments are subject to editorial review. Off-topic, inappropriate or insulting comments will be removed.
RELATED COMPANIES