BP Reports Lower 2Q Profit Amid Weaker Energy Prices
by Jon Mainwaring
|
Rigzone Staff
|
Tuesday, July 31, 2012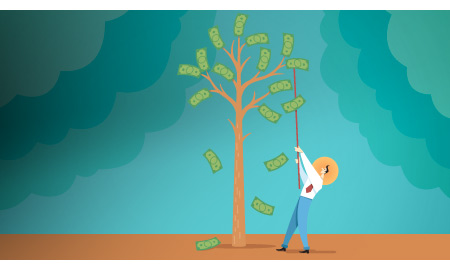 BP is the latest European oil and gas major to report that weaker energy prices affected its second quarter profit.
On Tuesday, BP said that its underlying replacement cost profit for 2Q 2012 came in at $3.7 billion. This figure (which is broadly comparable with net income under US accounting rules) was sharply down on the $4.8 billion BP reported for 1Q 2012 and around $2 billion less than the firm's profit for 2Q 2011.
This means that BP joins the list of European majors that includes
Repsol, Royal Dutch Shell
and
Total
that have all reported lower earnings for 2Q 2012.
BP blamed the results on weaker oil and US gas prices along with reductions in output due to extensive planned maintenance, which particularly affected high-margin production from the Gulf of Mexico, and lower net income from Russian subsidiary TNK-BP.
BP said that its share of net income from TNK-BP was $700 million lower than that made during the first quarter, driven by the impact of the rapid fall in oil prices amplified by the lag in Russian oil export duty – which was based on earlier, and higher, oil prices. At current Urals prices, net income for TNK-BP during the third quarter is expected to show some positive reversal of the duty lag.
"We recognize this was a weak earnings quarter, driven by a combination of factors affecting both the sector and BP specifically," BP Chief Executive Bob Dudley said in a statement.
"The effects of price movements have impacted our earnings in the quarter. Our extensive turnaround and maintenance program, which will continue into the third quarter, is also affecting some aspects of our near term results. All of this will take time, but it is important investment that will enhance safety and reliability for the long term. As we deliver this major transformation, we are also committed to generating sustainable efficiencies in our operations."
BP's results statement noted that, among non-operating items, there were a number of significant impairments that totaled $4.8 billion. These related primarily to reductions in value of US shale gas assets, certain refineries in the company's portfolio and the decision to suspend the firm's
Liberty
project in Alaska.
Operating cash flow for 2Q 2012 was $4.4 billion, after taking into account $1.7 billion of post-tax Gulf of Mexico expenditure. This compared with $3.4 billion for 1Q 2012.
The firm had previously set a target of increasing its operating cash flow by 50 percent between 2011 and 2014 in a $100-per-barrel oil price environment. BP expects this to be driven both by the completion of contributions into the Gulf of Mexico Trust Fund (expected by the end of this year) and the delivery of major projects, including 15 new higher-margin upstream projects that are scheduled to begin production by the end of 2014.
In exploration, during 2Q 2012 BP acquired 43 leases in the Gulf of Mexico, which are awaiting regulatory approvals. The firm also resumed operation of its long-term exploration contracts onshore and offshore in Libya, while seismic activities are now underway in Angola and Namibia with several exploration wells currently drilling. Meanwhile, a major seismic survey in BP's Ceduna Basin acreage, offshore southern Australia, was also completed.
BP said that it had paid a total of $8.8 billion in individual and business claims and government payments arising from the Deepwater Horizon disaster. The Trust and Qualified Settlement funds at June 30 amounted to $10.1 billion, with $17.9 billion contributed in and $7.8 billion disbursed, added the firm.
Generated by readers, the comments included herein do not reflect the views and opinions of Rigzone. All comments are subject to editorial review. Off-topic, inappropriate or insulting comments will be removed.
RELATED COMPANIES