Petrobras to Invest $5.6B to Increase Campos Basin Efficiency
by Dow Jones Newswires
|
Jeff Fick
|
Monday, July 30, 2012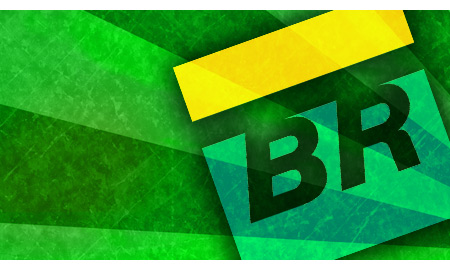 RIO DE JANEIRO - Brazilian state-run energy giant Petroleo Brasileiro, or Petrobras, will spend $5.6 billion through 2016 to reverse declining output at the company's oldest offshore oil fields, company officials said Monday.
Petrobras will invest $1 billion in new money and spend $4.6 billion in operating costs to boost efficiency in the offshore Campos Basin operating unit to historic levels of about 90%, up from 72% in the first quarter of 2012, said Solange Guedes, executive manager for production engineering. Petrobras measures efficiency in terms of actual output compared with potential production at its oil fields, Ms. Guedes said.
"We're talking about a mature region that has been in production since the 1980s," Ms. Guedes said, noting the Campos Basin operating unit includes Petrobras's oldest offshore production.
Petrobras noticed a steep downturn in productivity, starting in 2009, because of a lack of resources and equipment applied to the Campos Basin unit, Ms. Guedes said. The program will update equipment, recover old wells and substitute aging platforms and production systems with more modern alternatives, officials said.
"We are going to return to levels [of efficiency] more adequate for a mature basin," said Joelson Falcao, general manager for Petrobras's Campos Basin operating unit. The unit includes 31 offshore platforms, or production systems, operating off the coast of Rio de Janeiro and Sao Paulo states, including several of the company's oldest offshore installations. Two of the platforms were previously cited by the union representing offshore platform workers as being unsafe.
The unit is responsible for about one-quarter of the company's nearly 2 million barrels of domestic daily crude production, Mr. Falcao said. But over the past three or four years, production in the Campos Basin operating unit has declined at a rate of about 25,000 barrels a day each year, Mr. Falcao said.
Late Friday, the federal oil company announced the plan to increase efficiency at the offshore Campos Basin. The $1 billion in investments were included in last month's $237 billion strategic plan for 2012 to 2016.
Generated by readers, the comments included herein do not reflect the views and opinions of Rigzone. All comments are subject to editorial review. Off-topic, inappropriate or insulting comments will be removed.
RELATED COMPANIES