Markey, Schumer Call on Temporary Block for CNOOC-Nexen Deal
by Karen Boman
|
Rigzone Staff
|
Monday, July 30, 2012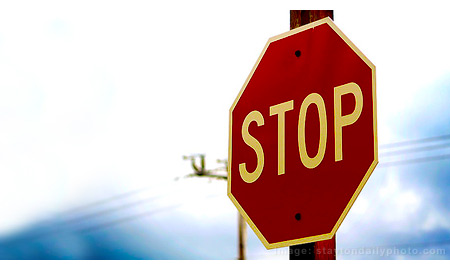 Rep. Ed Markey (D-Mass.) has joined Sen. Charles E. Schumer (D-N.Y.) in calling for the United States to issue a conditional block CNOOC's proposed acquisition of Canada-based Nexen, The Wall Street Journal reported Monday.
Markey said that Nexen has drilled for oil in the U.S. without paying royalties and that, if the merger proceeded, would result in a "massive transfer of wealth" to China at the expense of the American taxpayer, the Wall Street Journal reported.
Sen. Charles E. Schumer (D-N.Y.) on Friday asked Treasury Secretary Timothy Geithner to block CNOOC's proposed acquisition of Canada-based energy company Nexen until the Chinese government takes "concrete, enforceable steps to open that country's markets to foreign investment and level the playing field in international trade."
Schumer, in a letter to Geithner, said he did not object to the deal on its merits, but said it presented "an important opportunity to pressure China to consent to economic reforms it has resisted for years."
"It is rare that we have so much leverage to exert upon China," Schumer noted. "We should not let this window of opportunity pass us by. At some point, we have to put our foot down over China's refusal to play by the rules of free trade."
Geithner is chairman of the Committee on Foreign Investment in the United States (CIFUS), which reviews deals involving the sale of U.S. interests to foreign firms for national security purposes.
While Nexen is a Canadian oil company, it has significant drilling operations in the Gulf of Mexico. For this reason, the proposed acquisition would require approval from (CIFUS).
"And because of Nexen's overseas operations, the deal also must be signed off on by the UK," Andrew Schrage, co-owner of the financial news website Money Crashers, told Rigzone Monday. "This process could take up to nine months."
Schumer suggested a number of concrete steps China could take to show good faith, including:
joining the Government Procurement Agreement
following through on promise to simplify review system for foreign investments to focus only on national security concerns
stepping up enforcement of intellectual property infringements
requiring provincial, municipal governments to adopt reforms that the national government made last year to the 2006 indigenous innovation policy.
Valued at more than $15 billion, CNOOC's proposed acquisition of Nexen would be the largest ever foreign acquisition by a Chinese company.
Predictions as to whether the deal will get the approval of the United States vary, said Schrage. Some say Schumber's comments are nothing more than political bluster in an attempt to play hardball with the Chinese, and that the United States should welcome anyone interested in investing in the United States' oil and gas sector.
While the United States in effect killed much of the Keystone Pipeline System, it recently approved foreign investment in U.S. oil by Norway, Korea, India and even from China itself. Early this year, China-based Sinopec invested $2.2 billion in Oklahoma-based Devon Energy.
"Also, CNOOC enlisted the services of two Washington, D.C-based lobbyist firms earlier this year, so it seems that the company is going to do whatever it takes to get the deal passed," Schrage said.
However, a previous attempt by the Chinese to acquire Unocal Corporation in 2005 was met with "vehement governmental disapproval", and the bid was later withdrawn. The opposition was based on potential "threats" to national security, Schrage said.
"On that note, CIFUS is strictly limited to reviewing deals based only on national security and nothing else, and their own lawyers say they don't think the transaction will face any significant obstruction," Schrage said.
Generated by readers, the comments included herein do not reflect the views and opinions of Rigzone. All comments are subject to editorial review. Off-topic, inappropriate or insulting comments will be removed.
RELATED COMPANIES