Energy Prices Hit 2Q Results at Europe's Majors
by Jon Mainwaring
|
Rigzone Staff
|
Thursday, July 26, 2012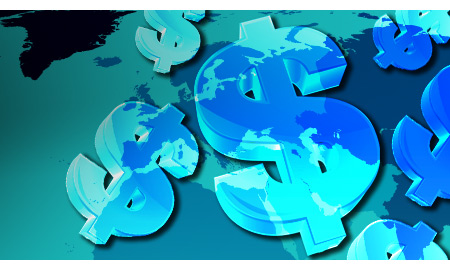 Three of Europe's major oil companies posted second quarter results Thursday, although the results proved to be a mixed bag. While Statoil reported an increase in profit, Spain's Repsol and Royal Dutch Shell both reported a decline in their respective net incomes.
Shell said it had seen a 13-percent decline in its second quarter earnings to $5.7 billion.
Shell CEO Peter Voser blamed the fall in profits on energy prices, but insisted that the Anglo-Dutch firm's growth strategy is delivering to the bottom line.
"Our industry continues to see significant energy price volatility as a result of economic and political developments. Shell is implementing a long-term, consistent strategy against this volatile backdrop. Our plans for organic capital investment of around $32 billion in 2012 and medium-term financial and production growth are on track," he said in a statement.
Voser pointed out that Shell has continuous improvement programs in place to increase uptime and performance, and to control costs.
"The new projects we've built in recent years are driving growth in the company today, and our investment decisions should drive oil and gas production for decades to come, with more than 20 key upstream projects under construction today. We want leadership positions in the plays where we choose to invest, such as deepwater, integrated gas, tight gas and traditional basins, creating value for shareholders with Shell's investment, people and innovation," Voser added.
In terms of upstream portfolio developments, Shell noted its agreement during the quarter to acquire Hess Corporation's 15.7-percent interest in the
Schiehallion field
on the UK Continental Shelf and its 12.9-percent interest in the Schiehallion FPSO for some $500 million.
The firm also noted that in Australia its 4.3 million tons per annum-capacity Pluto LNG project delivered its first liquefied natural gas cargo to Japan. Meanwhile, in Canada, Shell and its partners there are assessing a potential LNG export facility near Kikimat, British Columbia.
In Nigeria, Shell said it took final investment decisions on two projects – the Forcados Yokri Integrated Project (Shell 30%) and the Southern Swamp Associated Gas Gathering Project (Shell 30%). These projects are expected to produce some 185,000 barrels of oil equivalent per day combined.
In Oman, Shell subsidiary Petroleum Development Oman (in which Shell owns 34 percent) achieved first oil at the Harweel Enhanced Oil Recovery project, which is expected to produce some 40,000 barrels of oil per day at peak production.
The firm also had a successful appraisal at the
Vito discovery
in the Gulf of Mexico. This is now believed to hold more than 300 million barrels of oil equivalent of potential resources.
Spain's Repsol reported that although net income fell 14.6 percent to $1.1 billion (EUR 903 million), due to the negative effect of oil prices on the value of inventories, the operating income for its Upstream unit grew 41.9 percent to $1.3 billion (EUR 1.1 billion).
The strong performance from Upstream was due to a return to normality for the firm's operations in Libya, increased production and better company-wide oil and gas realization prices, Repsol said.
This plan includes investments of more than $23 billion (EUR 19 billion), financed from Repsol's own cash flows and selected divestment of non-core assets. The firm expects to see its 2011 net income double during the next five years.
Norway's Statoil saw its net operating income increase by two percent on its 2Q 2011 result to $10.2 billion (NOK 62 billion). The firm's adjusted income for the second quarter was 5 percent greater at $7.5 billion (NOK 45.8 billion), mainly as a result of higher gas prices and increased volumes of oil and gas sold.
"Statoil continues to deliver good financial results and strong cash generation. We increased oil and gas production by 17 percent in the second quarter compared to the same period last year. Production in the second quarter was as expected and we maintain our production guidance for 2012," Helge Lund, Statoil's president and CEO, said in a statement.
Statoil's results statement noted a "strong exploration performance" during the second quarter, with two high-impact discoveries. These were the gas and condensate discovery
King Lear
in the North Sea and the Lavani gas discovery offshore Tanzania.
Generated by readers, the comments included herein do not reflect the views and opinions of Rigzone. All comments are subject to editorial review. Off-topic, inappropriate or insulting comments will be removed.