AGT: Australia's Gas Industry Needs Many More Process Operators
by Quintella Koh
|
Rigzone Staff
|
Wednesday, July 25, 2012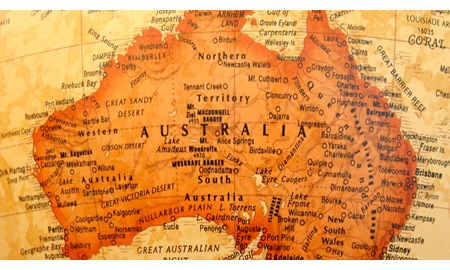 Australia is facing a critical shortage of liquefied natural gas (LNG) and coal stream gas (CSG) process operators, with the country having to beef up the number of its present 180 to 200 process operators to 1,500 by 2017/18, Australian Workforce and Productivity Agency's (AWPA) board member Keith Spence said Wednesday.
He was speaking at the inaugural Australia Gas Technology (AGT) event, which takes place in the Perth Convention Exhibition Centre from July 25 -27, 2012.
Spence identified 2012/15 as the critical period where he foresees that the new Australian LNG/CSG projects will also be competing for same process operators from the mining and infrastructure sectors.
While hiring in mass numbers for process operators is good for the Australian economy, it will create health and safety issues for the natural gas industry, Spence said.
"There will be the problem of safety and quality risks associated with rapid workforce expansion," Spence added.
Spence said that using wages to poach from a small pool of experienced operators will be a choice tactic among new gas projects. He however cautioned against using it as the only approach, as it fixes the short-term problems for a project, but not the long-term hiring issues for the natural gas industry.
He instead suggested that companies involved in similar new projects could get together and set up a kind of informal collaboration in terms of addressing their hiring needs. Spence did note that such an approach could be difficult to implement as most companies will prefer not to 'disclose their hiring requirements for strategic purposes.'
Spence ended his speech with the suggestion that Australia's new LNG/CSG projects could also look towards the petroleum refinery sector to fill their hiring needs. "The future of several petroleum refineries appear very uncertain at present, so perhaps the new LNG/CSG projects in Australia can consider petroleum refinery personnel, whose skill sets are very suited for LNG plant operations." Spence said.

Generated by readers, the comments included herein do not reflect the views and opinions of Rigzone. All comments are subject to editorial review. Off-topic, inappropriate or insulting comments will be removed.