Nexen Acquisition to Boost CNOOC O&G Production by 25%
by Karen Boman
|
Rigzone Staff
|
Tuesday, July 24, 2012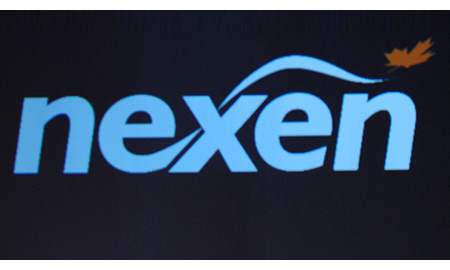 CNOOC's plans to acquire Canada-based Nexen for $15.1 billion in an all-cash transaction is the largest Chinese overseas acquisition by value, eclipsing Sinopec's $7 billion deal for Repsol's Brazilian unit.
Nexen's production of more than 200,000 barrels of oil equivalent per day (boepd) and approximately 1 billion barrels of oil equivalent of proven oil and gas reserves will immediately boost CNOOC's net oil-gas production by about 25 percent and raise proven reserves by about the same amount, said Gordon Kwan, oil analyst with Mirae Asset Securities, in a research note.
"We applaud this gutsy deal by CNOOC as management is brave enough to take advantage of depressed equity valuations to win over a high quality asset amid a global lack of investment appetite and widespread worries about potential oil price collapses," Kwan commented.
"Nexen has high quality oil sands assets in Canada, deepwater projects in the U.S. Gulf of Mexico, Nigeria and the North Sea," said Kwan. "Judging by prevailing US100 Brent oil price and the recent string of oil/gas discoveries in these regions, we believe the Nexen deal will improve significantly CNOOC's long-term production and reserves growth potential."
While the 66 percent premium over Nexen's last stock price close might seem steep, it is comparable to Petronas 77 percent premium deal to take over Canada's Progress Energy earlier this month, Kwan noted.
"The deal will enhance CNOOC's worldwide asset portfolio and minimize the risk of overly dependent on one region for future growth," Kwan said, who estimates that CNOOC will revise its annual capital expenditures budget upwards by 25 percent to 30 percent.
The deal is China's most ambitious effort to secure oil and gas natural gas supplies, a necessary move to feed future growth, Jeff Reeves, editor of the finance and investing website InvestorPlace told Rigzone on Monday.
The acquisition will give CNOOC access to reserves that don't demand a five-year window for infrastructure and drilling to bring the energy to market.
"That's precious time China doesn't want to waste in order to keep energy affordable and supplies rich," Reeves commented.
CNOOC will provide Nexen with a needed infusion of capital. The company has been "brutalized" by low natural gas prices. In 2008, Nexen cleared $8.2 billion in annual revenue and more than $5 billion in gross profit, but due to lower energy prices, Nexen will do less than $6.5 billion this year and about $2.5 billion in gross profits.
"Many natural gas stocks are hurting and this CNOOC buy-in guarantees the future of the operations – not that they were in danger of collapse, but at least that lean times will not result in overreaction by a company that has seen profits dry up," Reeves commented.
While the state-run status of CNOOC is an issue, increasing flow of investment capital from China to the rest of the world is the way to do business, Reeves said, and pulling the plug on the deal would risk pulling the plug on China relationships as a whole.
"Considering the demand for natural gas resources there, that's a game of chicken Canada would be foolish to play," Reeves commented.
The acquisition would mean more investment in resource development that what Nexen could or would have invested, said Derek Gates, president of Sustainable Wealth Management, in an interview with Rigzone on Monday.
The fact that the company will be listed on the Toronto Stock Exchange, have regional headquarters in Calgary, and keep all Nexen workers, is a big bonus for Canada.
The acquisition also will give CNOOC access to more oil resources, and the ability to tap into technological expertise for oil sands and shale development.
"Whatever they learn in Canada, they can apply at home," said Gates.
CNOOC will likely make significant investments in West Africa projects and Canadian oil sands projects, while putting less money in the UK North Sea.
After its proposed acquisition of U.S.-based exploration and production company Unocal failed to go through in 2005, CNOOC started investing in individual projects, as did other China-based companies Sinopec and PetroChina, staying under regulators' radar while pursuing foreign investment.
Late last year, CNOOC acquired OPTI Canada for $2.1 billion, Nexen's original partner for its Long Lake oil sands' project, after the companies' efforts to successfully develop a gasification process using a waste product proved too complicated, hurting both companies financially.
A 25 percent chance exists that Canadian regulators might reject the deal, but Gates believes the deal will likely go through.
"They've done their homework and gotten approval from the board," said Gates, noting that no other companies are likely to take on Nexen's problems.
Generated by readers, the comments included herein do not reflect the views and opinions of Rigzone. All comments are subject to editorial review. Off-topic, inappropriate or insulting comments will be removed.
RELATED COMPANIES