Providence, Partners Agree Spanish Point Budget
by Jon Mainwaring
|
Rigzone Staff
|
Friday, July 20, 2012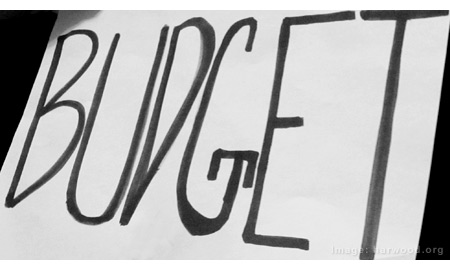 Irish oil and gas explorer Providence Resources announced Friday that it and its partners have unanimously approved the 2012 budget for the Spanish Point discovery, as the companies prepare for the 2013 drilling campaign.
The gas condensate discovery is located approximately 1,300 feet of water depth in the Main Porcupine Basin 125 miles off the west coast of Ireland. It is covered by Frontier Exploration Licence (FEL) 2/04, in which private exploration and production firm Chrysaor holds 60 percent, Providence holds 32 percent and Sosina 8 percent. This license also contains the Lower Cretaceous Burren oil discovery.
Under the terms of its 2008 farm-out agreement, Chrysaor elected to exercise its option to drill up to two appraisal wells on Spanish Point. As part of the agreement, Chrysaor has provided a financial cap on Providence's and Sosina's financial exposure to the drilling costs.
The 2012 budget includes the provision for well design activities as par of the ramp up to a 2013 appraisal drilling program on Spanish Point. The plan is to spud the initial appraisal well in the third quarter of 2013, subject to rig availability and government approvals, while the partners have agreed to transfer the operatorship of FEL 2/04, along with that of other licenses, from Providence to Chrysaor.
On Friday, Will Dymott, an oil analyst at London-based Cenkos Securities, commented that since Spanish Point was discovered in 1981 it has had extensive work carried out including the acquisition and processing of high-quality 3D seismic data in 2009.
"Spanish Point today benefits from the utilization of new proven technology, installed infrastructure (plus market demand for gas), an attractive fiscal regime and a higher overall commodity price. The upcoming appraisal well is designed to demonstrate flow productivity which will define the ultimate well count/development plan. This will be the first major appraisal well to be drilled in the Atlantic Margin since the late 1990s," Dymott wrote in a research note published Friday.
Meanwhile, analysts at Liberum Capital commented: "Like Barryroe, we believe that the application of modern well completion technologies, helped by the state of the art 3D seismic data can unlock material value. In addition, new technology, installed gas infrastructure, an attractive fiscal regime and a higher oil prices should all help to enhance Spanish Point's economics."
Generated by readers, the comments included herein do not reflect the views and opinions of Rigzone. All comments are subject to editorial review. Off-topic, inappropriate or insulting comments will be removed.
RELATED COMPANIES