Shell Prepared to Contest Nigeria Oil Spill Fine
by Dow Jones Newswires
|
Alexis Flynn & Drew Hinshaw
|
Thursday, July 19, 2012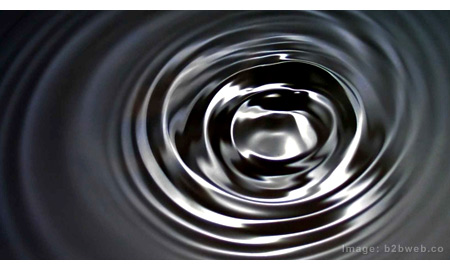 LONDON - Royal Dutch Shell PLC will challenge any fine that Nigeria may decide to levy against the oil giant for an offshore spill from one of its fields last year, the company said in a statement Thursday.
Federal authorities told Nigerian lawmakers earlier this week that Shell should pay $5 billion for spilling an estimated 40,000 barrels of crude into the Gulf of Guinea in December.
"Shell Nigeria Exploration and Production Company will challenge any attempt to impose such a penalty," said Chike Onyejekwe, managing director of the local Shell unit.
The ultimate size of the fine will still have to be approved by a committee of Nigerian lawmakers, who Monday heard submissions from the National Oil Spill Detection and Response Agency, or NOSDRA, on what an appropriate penalty would be, according to local media reports.
NOSDRA will have to justify to the House Committee on the Environment why Shell should pay such a large amount.
Shell was forced to halt production from the 200,000 barrel-a-day Bonga field in December after a leak occurred during a routine tanker loading operation. The result was one of Nigeria's worst oil spills in more than a decade.
An emerging issue of contention appears to be whether the oil spilled from Bonga reached the Nigerian coastline some 120 kilometers away.
Shell said none of the crude reached land and that much of the leaked oil dispersed naturally in the water or evaporated. Some crude did wash up along the Western Niger Delta coastline, which Shell cleaned up, despite expressing doubts that it originated from Bonga.
"[Shell] responded to this incident with professionalism and acted with the consent of the necessary authorities at all times to prevent an environmental impact," a company spokesman said Tuesday.
Mr. Onyejekwe said in a statement that NOSDRA's own analysis "did not show any significant agreement between the fingerprint values from Bonga oil samples and those from [the spill impacted] communities."
The large penalty comes at a time of heightened concern over the safety of offshore oil production, following BP PLC's disastrous Deepwater Horizon explosion and oil spill in the Gulf of Mexico in 2010. Shell is currently facing intense scrutiny from U.S. authorities and environmental groups as it prepares to drill for oil offshore Alaska.
The fine is particularly severe in comparison to other recent incidents. Based on Shell's estimate of the 40,000 barrels of oil spilled in the Bonga leak, the fine equates to around $125,000 a barrel.
By comparison, BP could face a fine under the clean water act for the Deepwater Horizon spill of up to $1,100 a barrel if it isn't found guilty of gross negligence, or $4,300 a barrel if gross negligence is proved.
Local analysts said the call to fine Shell would strike a popular chord in Nigeria where anger at foreign oil firms is growing. However, they expressed skepticism that Shell would be forced to pay such a high fine in the eventual reckoning.
It's a long time coming type of fine. If you look at the history of oil spills in Nigeria, by Shell and other IOCs, many would argue--particularly environmentalists and activists--that $5 billion is nothing," said a Nigerian oil analyst, who asked not to be identified because of the divisive nature of the issue."
"It's another thing whether Shell will actually pay it," the analyst added. "I will be surprised if there's no sort of negotiation. I suspect Shell will try to find alternatives. Like, rather than pay the $5 billion fine, why don't we build this… we'll build a school, this health care facility, rather than paying the $5 billion. Paying the full $5 billion would be too much an admission of guilt."
Generated by readers, the comments included herein do not reflect the views and opinions of Rigzone. All comments are subject to editorial review. Off-topic, inappropriate or insulting comments will be removed.
RELATED COMPANIES