First Ladies of O&G: They've Scratched the Surface, Now What?
by Robin Dupre
|
Rigzone Staff
|
Thursday, July 19, 2012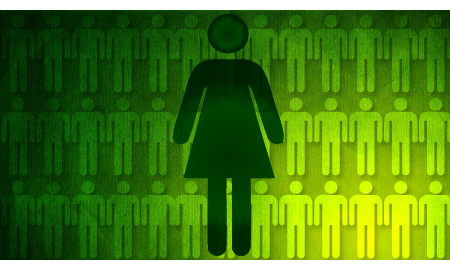 The Canadian feminist Nellie McClung's famous quote "never underestimate the power of a woman" continues to ring true in today's environment. The lives of women around the world have improved dramatically, at a pace and scope difficult to imagine even 25 years ago.
Women have made unprecedented gains in the male-dominated oil and gas industry – they can be found on the rigs, at the refineries, and more significantly, in positions where their authority and influence can have a substantial impact on the industry's future. But despite this progress, gaps remain in many areas of the business, specifically in manager to executive roles.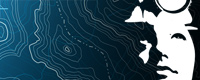 As the ever increasing global demand for energy rises, the oil and gas industry is poised to adjust their current recruitment efforts, as well as retention efforts in hiring and keeping women employees. The current workforce profile of the oil and gas industry does not mirror what is represented in other industries, such as customer service, sales, arts and research and development.
"I think the oil and gas industry has always been male-dominated because of the lifestyle that accompanies it," said Mary McInerney, who works at the Houston headquarters for Freudenberg Oil & Gas "Oil rigs run 24 hours a day, seven days a week, 365 days a year, in some of the most remote locations in the world. Because of this, I think women have not historically been attracted to the industry. Men have spent entire careers in the industry and dominate many of the technical and upper management positions."
According to Maria Angela Capello, a 26-year oil and gas veteran, currently working for Kuwait Oil Company, said that to date, women still face more challenges than most men when it comes to:
pay raises
promotions
career growth
work stability and satisfaction.
Furthermore, the lack of a representative female component in leadership positions is a fact not unique to the oil and gas industry, as only 15 CEOs out of Fortune 500 companies in 2011 are women or 3 percent worldwide, according to Bloomberg Rankings. Additionally, the percentage of women directors on the Boards of Directors of those 500 top companies is only 16 percent; and, the oil and gas sector has the lowest percentage of women directors at 9.6 percent.
"The journey that progresses up the executive ladder is a complicated one if you are a woman, and even more so if you are a woman in the oil industry," said McInerney.
Many insiders claim that companies are not yet effectively attracting, and then enhancing, empowering and retaining their workforce. In the "Oil & Gas Global Salary Guide 2012" conducted by Hays, this year has seen an increase in the number of women working in the industry, but the pace of growth is not as quick as most would like. The percentage of women in the industry has risen 7.8 percent, up 7.1 percent from last year.
"Sadly, to achieve parity with the wider general workforce in terms of gender diversity will take over 30 years at the current rate of growth," stated the Hays report.
The report noted that a small decrease in the average age of women working in the industry went down from 36.5 to 35.5 years old.
This statistic is consistent with other data, which shows that "when approaching the most productive decades of age at work ladders, during their 30s and 40s, many women are also having their children, as maternity age is now generally postponed to allow for the launching of successful careers," Capello said. "The pursuit f managerial and top roles requires a full-time dedication, which many times is impossible when juggling work and family in the pregnancy and delivery period, and during the early years of children upbringing, forcing women to an disadvantageous situation when competing with their male counterparts for corporate promotions."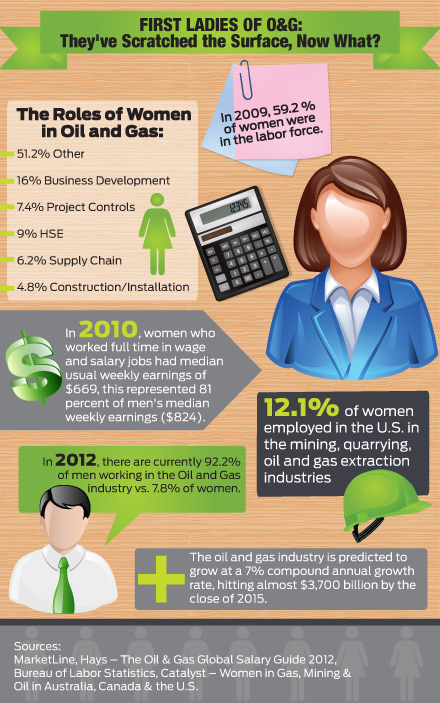 However, a number of energy companies have taken steps to recruit and retain women, to make the workplace more hospitable for female employees and to foster their professional development.
In 2011, Clough Limited, an Australian engineering, construction and asset support contractor servicing the energy and resources sector, launched Women@Clough – a professional forum with the mission of improving the attraction, retention and progression of women at the company. The forum was suggested through the company's Business Improvement program by a female engineer. Through gathered data and open communication throughout the company, Clough determined that positioning the strategy as a business issue, rather than a gender issue was the key answer.
"Bringing a woman's perspective and insight to this industry might bring different dynamics into the process of finding customer solutions," said Terezie Zapletalova, Application and Development Laboratory manager for Fruedenberg Nonwovens.
Another company to note that has changed their mark-up is Brazil's state-controlled oil company Petrobras, where women now occupy very important roles. Currently, Maria das Gracas Silva Foster, a chemical engineer by training, is now the CEO of Petrobras (the first woman to run a major oil-and-gas company), and Madga Chambriard was nominated to lead the National Petroleum Agency, which regulates the country's oil sector. These two positions were possibly made attainable by President Dilma Rousseff, the first woman to lead Brazil.
Sadly, there are limited examples of women rising high in the energy industry, such as:
Oil Minister in Nigeria Diexani Alison-Madueke
President Director and Chief Executive Officer of Pertamina, Karen Agustiawan
President, Asia Pacific, Schlumberger, Hinda Gharbi
Angola has had three women oil ministers, as well as Qatar, noted Eve Sprunt, a business development manager at Chevron.
"Many of the so-called developing countries are more advanced with allowing women to progress to leadership positions than the so-called developed countries," she said.
Forward-thinking companies are taking note of this alarming statistic and are making strides to eradicate the problem. For instance, after receiving criticism for having an all-male board of directors, ConocoPhillips appointed Jody Freeman, a Harvard law school professor as an outside member of its board of directors. Freeman will become the 10th member of the company's board of directors.
"Our company is strongly committed to the highest standards for health, safety and environmental stewardship," said ConocoPhillips Chairman and CEO Ryan Lance in a statement. "Jody's presence on the board will add a unique and valuable perspective, and help to advance our commitment to operational excellence around the world."
In order to retain and promote women within the industry, many players are introducing initiatives such as diversity-sensitive selection and hiring processes; training for non-traditional occupations; gender-awareness training programs; and childcare facilities within company premises.
"It is essential for women, who make up half of the global workforce, to be attracted into, and be retained in this industry, in order to bring about further growth and development," said Linda Hubner, Shell Exploration Manager, Latin America. "Women who start in the industry now see other women who have made it through to the very top. The cycle has been completed, from start to finish, by industry veterans. When I started at Shell, women were still breaking barriers to achieve executive positions. [Now] it is not unusual to see women on teams and in leadership positions within the industry."
This article is the second of a three-part series focusing on women pioneers in the petroleum industry. Check back next week to view the third article.
Generated by readers, the comments included herein do not reflect the views and opinions of Rigzone. All comments are subject to editorial review. Off-topic, inappropriate or insulting comments will be removed.