Chevron, Reliance Sign Preliminary Kurdistan Oil Deal
by Dow Jones Newswires
|
Hassan Hafidh & Ben Lefebvre
|
Thursday, July 19, 2012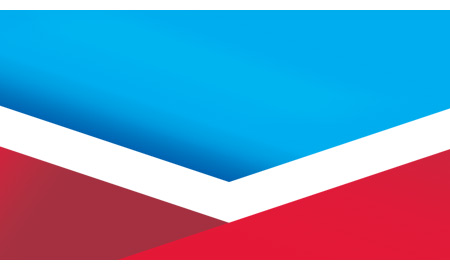 BAGHDAD - Chevron Corp. said Thursday it had signed a deal with Indian conglomerate Reliance Industries Ltd. that would see the California company take stakes in two oil-exploration blocks in the Kurdish region of Iraq.
Such a deal would make Chevron the second major western oil company to enter the Kurdish region, following Exxon Mobil Corp. last year. Chevron's move boosts the position of the Kurdish Regional Government, which has long fought with the Iraqi central government over who has the right to grant oil-exploration rights to foreign companies.
The move underscores growing interest in Kurdistan from oil companies frustrated at the Iraqi government's insistence that they settle for lower-paying oil-production licenses and not have more-lucrative direct stakes in oil fields, said Fadel Gheit, senior energy analyst at Oppenheimer & Co. He added that the autonomous region is estimated to have vast oil wealth and provides foreign investors with better infrastructure than in other parts of Iraq.
"This is potentially a very large oil-deposit area," Mr. Gheit said.
Under the agreement with Kurdistan, Chevron must drill two wells by November 2013, company spokesman Gareth Johnstone said.
The deal was signed in the last few days by both companies, said one person close to the Kurdish Ministry of Natural Resources. Reliance already holds the oil licenses in question, known as Rovi and Sarta. At the end of the deal, Chevron would have 80% of the blocks, joining with OMV Rovi GmbH and OMV Sarta GmbH, which hold the remaining 20%.
Reliance said it was making the sale as part of a strategy to restructure its international holdings. The company "will continue to look for opportunities to invest globally," a Reliance spokesperson said.
Chevron has prequalified to bid for oil licenses in southern Iraq, but an official with the Iraqi central government told Dow Jones Newswires that Chevron would be excluded if it completed a deal in Kurdistan. The Baghdad oil ministry would terminate its prequalification and wouldn't deal with it in any future projects, said the official, who didn't wish to be named.
Chevron, in disclosing its entry into Kurdistan, has tried to leave the door open for eventual rapprochement with Iraq.
"Chevron has expressed its interest in helping Iraq achieve its objectives for the oil and gas industry," Mr. Johnstone said. "It is our belief that Iraq will benefit from this agreement through local employment, technical training, technology transfer and revenue to the federal, regional and provisional governments."
Chevron's move may further escalate already high tensions between Kurdistan and Baghdad. Thanks to a far better security situation in the aftermath of the U.S. invasion of Iraq in 2003, Kurdistan has been successful in drawing in foreign-oil companies. It has signed nearly 50 exploration deals, mostly with second-tier international oil companies or wildcat explorers. Baghdad maintains all these contracts are illegal.
A long-standing dispute over the level of payments from the central government to companies operating in the Kurdish region, for oil they have produced and exported, also remains unresolved. Earlier this week, Baghdad accused Turkey and the Kurdish region of engaging in illegal oil trade, arguing that only the central government has the right to control oil exports from Iraq.
In an example of how heated this issue has become, Iraqi Prime Minister Nuri al-Maliki said last month that contracts between the Kurdish Regional Government and foreign oil companies are dangerous and could lead to "wars."
Faisal Abdullah, spokesman of Iraq's federal deputy prime minister for energy, Hussein al-Shahristani, said "the federal government in Baghdad is the only party authorized by the law to sign contracts with foreign oil companies."
However, international oil companies are increasingly drawn to the region, as contracts to redevelop old oil fields and explore for new ones in southern Iraq turn out to be less attractive than anticipated.
"Even with the risk of what's going on in Kurdistan, ultimately it economically makes sense to get in there early and be well positioned in the long term," said Allen Good, analyst at Morningstar Inc. "They're betting that the politics get worked out."
In May, Norway's Statoil ASA pulled out of a project to redevelop the West Qurna 2 oil field, saying it would prefer to employ its capital elsewhere. Iraq's fourth round of bidding for oil licenses, held in May, resulted in just three of 12 blocks initially being awarded in May, and a fourth in July, as tough contract terms deterred international oil companies.
The Kurdish region is thought to have fewer oil resources than southern Iraq, but it still has potential. Independent U.K.-listed oil explorer Gulf Keystone Petroleum Ltd. Thursday increased by 50% its estimate of the amount of oil held within its Shaikan discovery. The field is now thought to contain between 12.4 billion and 15 billion barrels of oil, making it a world-class resource, although how much of that can be recovered is unclear, due to technical challenges.
Exxon Mobil was the first major international company to enter Kurdistan, signing six oil licenses in November. However, it has agreed to freeze its operations there, after intense pressure from Baghdad. Despite this concession, it remains excluded from bidding for new oil-exploration licenses in southern Iraq.
Generated by readers, the comments included herein do not reflect the views and opinions of Rigzone. All comments are subject to editorial review. Off-topic, inappropriate or insulting comments will be removed.
RELATED COMPANIES