BP, Russian Partners Enter Talks Over TNK-BP Sale
by Dow Jones Newswires
|
Alexis Flynn
|
Wednesday, July 18, 2012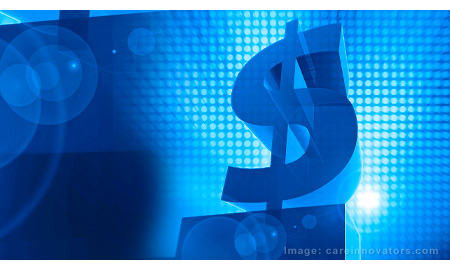 LONDON - BP PLC and its Russian partners, the Alfa Access Renova Group, confirmed Wednesday they have entered talks that could result in AAR significantly increasing its shareholding in their joint venture, TNK-BP, a move likely to kick off complex negotiations over the future of the troubled firm.
In a brief statement, AAR said it would begin talks with BP that could continue for up to 90 days. BP also confirmed in a statement that talks had started over the sale of its 50% stake in TNK-BP, Russia's third-largest oil company.
The talks potentially set up an end game for what has proved to be a highly profitable, but tempestuous BP adventure in Russia, one that could yet draw in other major players in the country's state-dominated energy sector.
"AAR and BP both realize that a fundamental realignment in the ownership of TNK-BP is necessary in order to allow each of the shareholders to achieve its strategic objectives and eliminate the internal contradictions that are preventing further development of TNK-BP," said AAR Chief Executive Stan Polovets.
BP said last month that it was considering selling its stake in TNK-BP after receiving expressions of interest from unnamed prospective buyers. However, the TNK-BP shareholder agreement requires BP to begin a period of exclusive negotiations with AAR, offering its Russian partners the opportunity to buy its stake, before soliciting interest from other interested parties, according to a person familiar with the pact.
AAR, a group of Soviet-born billionaires that have long been at odds with their British partners over how the company should be run, has offered to buy half of BP's 50% stake. BP has consistently rejected that proposal, saying it would only be prepared to sell its entire interest in TNK-BP.
The formal start of talks with AAR gives BP the right to start talking to other parties too, the person said. BP will not be allowed to conclude a deal with anyone but AAR for 90 days, said the AAR statement. If BP fails to reach an agreement with AAR after 90 days, it will then be allowed to sell to an outside buyer, the person said.
Investors initially welcomed BP's decision to pursue a sale, but doubts have grown in recent weeks about the impact of selling an asset that accounts for nearly a third of BP's production and has paid the British company $19 billion in dividends since it was formed in 2003.
From the outset, BP and its partners have skirmished over control of and strategy at the 50-50 venture. In 2008, Bob Dudley, then chief executive of TNK-BP, fled Russia under regulatory pressure amid a conflict with AAR. He is now BP's CEO.
BP has sought for years to make deals with Russia's state energy companies, which BP executives thought were the Kremlin's preferred partners for the British company. But AAR has stymied those attempts. Last year, AAR successfully sued to block an alliance between BP and OAO Rosneft, the state oil company. Later, a deal in which BP and Rosneft would have bought out AAR for about $32 billion in cash and stock fell apart at the last moment.
Bankers and analysts say AAR is positioning itself to engineer a lucrative exit from TNK-BP, probably with a state company -- like Rosneft -- coming in to take its place.
However, Mikhail Fridman, the billionaire who leads AAR, recently told the Wall Street Journal that the government doesn't want to see a state takeover of TNK-BP and would prefer another major foreign oil company to step in if AAR and BP can't resolve their differences.
No other foreign companies have publicly expressed their interest yet.
Generated by readers, the comments included herein do not reflect the views and opinions of Rigzone. All comments are subject to editorial review. Off-topic, inappropriate or insulting comments will be removed.
RELATED COMPANIES