Financing Availability Improves, Still Challenging for N. Sea Independents
by Karen Boman
|
Rigzone Staff
|
Wednesday, July 18, 2012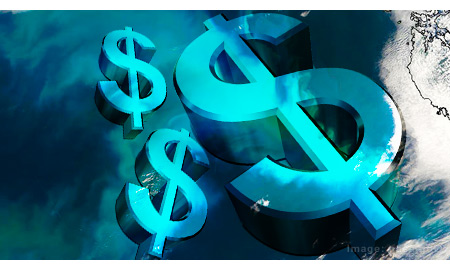 The availability of financing for field development projects in the UK North Sea has improved since the difficult market seen in 2011, but independent oil and gas producers are being required to meet more stringent standards for obtaining loans, a North Sea-focused analyst told Rigzone in a recent interview.
"Generally speaking, banks are willing to lend on proven plus probable conventional crude reserves," said Ian McLelland, head of Edison Investment Research's oil and gas analyst team, told Rigzone.
However, "It's a vicious circle in the North Sea," McLelland commented. "You need funding to get field development approval but to secure the funding, you have to demonstrate that you will get field development approval."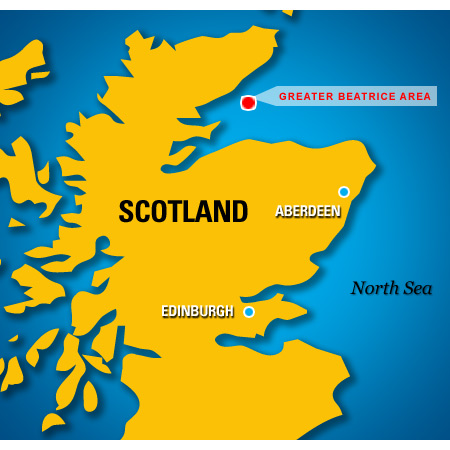 This approach works in a good market, when approval is made on the basis of letters and commitments but when projects are stressed, obtaining funding becomes much more complicated, McLelland said.
Smaller independent producers, which typically follow a business model focused on exploration, will likely struggle to obtain debt financing as near-term production assets are needed to secure loans. The current financing market goes against this model, and is driving a change in behavior, said McLelland.
An example of this change was Faroe Petroleum's decision in April 2011 to swap its interest in the Maria discovery with Petoro AS for interests in a number of oil and gas production assets in Norway for proven production.
The swap allowed Faroe to secure a substantial, high quality production portfolio requiring Faroe to pay a consideration or make the substantial investments needed for Maria's development, said Faroe Chief Executive Graham Stewart in an April 11, 2011 statement.
"It also increases considerably the company's cash flows and debt capacity, thereby freeing up funding for other value creating purposes, and it minimizes exposure to future field abandonment costs," Stewart said.
The total number of wells drilled in 2011 was lower than in 2010, Oil & Gas UK reported, partly due to the unexpected increase in the Supplementary Charge on Corporation Tax from 20 percent to 32 percent in 2011's budget.
"The number of exploration wells drilled in 2011 was at its lowest level since at least 2002 and only a third of the number drilled in 2008," Edison said in a July 13 report on the annual Oil & Gas UK Economics report. "While the wells drilled were relatively more successful, most discoveries were small and made close to existing fields as companies prioritized lower-risk exploration and appraisal over outright new exploration."
"This is despite high oil prices that have generally implied increased activity over time," said Edison. "This was due in part to stressed capital access for independents and a tight rig market."
Oil & Gas UK expects exploration drilling to pick up in 2012 with 64 exploration and appraisal wells forecast; however, only 40 of those are firmly committed.
Deloitte's Petroleum Services Group reported in its Second Quarter Review 2012 on Tuesday that 18 exploration and appraisal wells were drilled on the UK Continental Shelf between April 1 and June 30, a 64 percent increase from the first quarter of 2012 and a 64 percent increase from the second quarter of 2011.
"We have some way to go before we are back to the levels seen in 2009 and 2010," said Graham Sadler, managing director of Deloitte' Petroleum Services Group. "However, the positive announcements in the Government's March budget with regards to the extension and change in field allowances should encourage further exploration, appraisal and development activity."
Equity Lending Market Remains Tough
The equity lending market, which went through a roller coaster in 2011, has improved somewhat but remains tough for independents looking for capital to finance research and development problems. McLelland cited the deal between Premier Energy and Rockhopper Exploration as an example of financing difficulty. The transaction was not a great deal for Rockhopper, favoring Premier in terms of numbers, but Rockhopper "had to do a deal" to get the project to move forward, said McLelland.
Other small independents have sought funding through partnerships. Last year, Aberdeen-based DEO Petroleum announced it would partner with The Parkmead Group to pursue joint opportunities and collaborate on a 50-50 basis in three specific areas of the UK Central North Sea.
DEO reported May 28 that the boards of Parkmead and DEO had reached an agreement in which Parkmead would acquire all the issued and to be issued ordinary share capital of DEO.
Though it had a "pretty decent asset" in the Perth field, it was just not possible for the company to raise the level of equity needed to pursue development. A number of field development projects are being held up for this reason, said McLelland. As a result, some companies have been acquired by other independents, such as Premier Oil's buyout of EnCore and Cairn Energy's acquisition of Nautical Petroleum.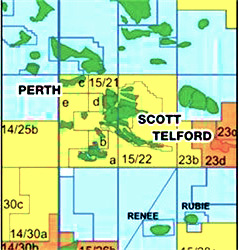 The question of which long-term oil price to use for project loans, which typically have an eight to 10 year horizon, also is a tricky conversation. Project financing loans have risen to between $60-$75/barrel, although there could be pressure to reduce these prices with commodity markets softening, McLelland said.
The decommissioning of aging infrastructure has placed a significant amount of pressure on the UK oil and gas industry as a whole, and has impacted field development to a certain extent.
The use of floating production storage and offloading vessels (FPSO) and subsea templates is now allowing companies to keep abandonment costs down compared with the liability levels seen in the 1970s and 1980s. However, the liability associated with late life fields, which large oil and gas companies are typically trying to offload, poses an issue for smaller independent producers. To address the issue, the UK government in its latest budget announcement this year said it would propose legislation to establish a degree of clarity in abandonment liabilities.
Independents have sometimes sought creative solutions for overcoming abandonment liabilities, such as Ithaca's deal with Talisman Energy for the Beatrice field. In an effort to tieback nearby fields, Ithaca has effectively leased the platform at Beatrice for a certain number of years. Ithaca is serving as operator of Beatrice, but at the end of the exploitation phase, will hand back the field to Talisman. The deal works for both parties, allowing Talisman's abandonment liability for the field to be pushed out and giving Ithaca A platform for its development work, said McLelland.
Despite the difficulty, good development projects will find funding, McLelland noted. Signs of optimism include recent funding deals such as Xcite Energy's second phase of its Bentley field development.
Ithaca Energy on July 2 announced that it had executed an agreement with BNP Paribas for a $400 million Senior Secured Borrowing Base Facility Agreement. The recent agreement is an extension of the company's $140 million lending facility and will give the company opportunities in the merger and acquisition market, said McLelland.
French bank BNP Paribas earlier this year arranged a $400 million loan for Ithaca Energy, showing its commitment to North Sea oil and gas development financing after putting up $11 billion of oil and gas industry loans for sale.
According to the annual Oil & Gas UK Economic Report 2012, 41 billion barrels of oil equivalent has been recovered to date from the UK Continental Shelf, with further overall recovery estimated at 15 to 24 billion barrels of oil equivalent. Capital investment in 2011 rose to $13.2 billion (GBP 8.5 billion), an increase of 40 percent from 2010, due to a number of large developments receiving field approval in recent years.
These remaining oil reserves mean that opportunities therefore still exist for independent companies such as Premier, Cairn, Valiant and Faroe to find oil and create value for shareholders, according to Edison's July 13 report.
However, production for 2011 totaled 656 million barrels of oil equivalent, or 1.8 million barrels of oil equivalent per day (boepd), a decline of approximately 19 percent from 2010, Oil & Gas UK said in its report. This decline rate is significantly larger than the historical trend of 7.5 percent, according to Edison analysts.
Edison analysts attributed the production decline to:
safety issue-related shutdowns at 10 large fields
warmer weather that reduced domestic gas demand
aging infrastructure that forced more planned and unplanned shutdowns
less new production coming online due to tax increases in 2006
reduction in investment following the global economic crisis.
Oil & Gas UK reported it does not expected production to rise in 2012, and volumes from current fields are expected to decrease by 50 percent by 2020. Significant investment is needed to bring new fields online to offset this decline and keep aging facilities safe, said Edison in its report.
Deloitte's Petroleum Services Group noted that the number of field start-ups occurring in the first half of 2012 shows positive signs for the industry. Eight new fields have been brought onstream so far this year, higher than the total number of field start-ups seen last year and more than double those seen in 2009 and 2010.
GE Partnering with UK Independents for North Sea Development
With the European financial crisis opening the door for new development lenders, GE Energy Financial Services began partnering last September with smaller independent producers operating in the UK North Sea to finance field development ventures.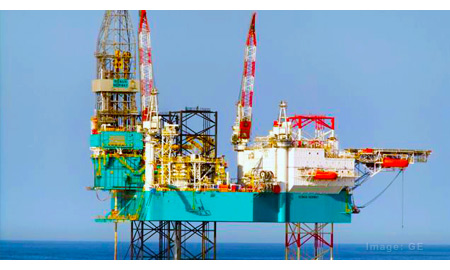 The Stamford, Conn.-based company recently helped fund a loan deal for Xcite Energy for its Bentley Phase 2 development.
Including Xcite, the company has participated in three financing deals for the North Sea. The company announced its North Sea oil and gas development lending program last September with its participation with an existing group of financial institutions to fund Sterling Resources' first phase development of the Breagh field in the southern UK North Sea.
While major companies such as Chevron – which recently announced a major investment in the North Sea, will continue to tackle large, technically complex fields due to their financial capability to shoulder these costs, GE has been partnering with independents to produce remaining accumulations of reserves in the UK North Sea's original large discoveries.
Majors would not typically be interested in these second and even third generation reserves.
"We're doing more what I would call blocking and tackling," said John Schaeffer, managing director for oil and gas at GE Energy Financial Services.
The company will continue to focus on lending opportunities in the North Sea, with no plans to expand into the Norwegian sector, where oil and gas exploration and production activity is dominated by large exploration and production companies.
GE does not own reserves in the North Sea, as ownership could expose the company to abandonment risk. Instead, the company has participated in funding through bank syndicates.
GE offers the ability to play anywhere throughout the value chain, said Schaeffer, managing director for oil and gas. The company has extensive experiencing funding U.S. energy infrastructure projects, including the financing of platforms constructed for installation in the U.S. Gulf of Mexico.
The company has provided nearly $6 billion in debt and equity in upstream oil and gas projects for nearly two decades. The company typically partners with small, independent domestic producers to purchase assets through a limited partnership structure.
GE's upstream oil and gas investment team includes a mix of personnel with technical backgrounds such as petroleum engineering who later moved into the financial services industry. Many of the team members have over 20 years of energy industry experience – the team has over 100 years of combined industry experience – crossing the entire spectrum of exploration and production.
"We're comfortable and knowledgeable in the energy space, and have expertise to track all aspects of the industry," said Jim Burgoyne, managing director and leader of the Natural Resources group at GE Energy Financial Services.
The company does own extensive reserves in the United States, where it functions as a joint venture partner with a limited partnership structure. GE Energy Financial Services' investments have tended towards conventional, proved reserves, with investments in shale assets being made in shale-related infrastructure.
Generated by readers, the comments included herein do not reflect the views and opinions of Rigzone. All comments are subject to editorial review. Off-topic, inappropriate or insulting comments will be removed.
RELATED COMPANIES