Cove Energy Shares Plunge As Shell Pulls Out Of Gas Bidding War
by Dow Jones Newswires
|
Alexis Flynn
|
Monday, July 16, 2012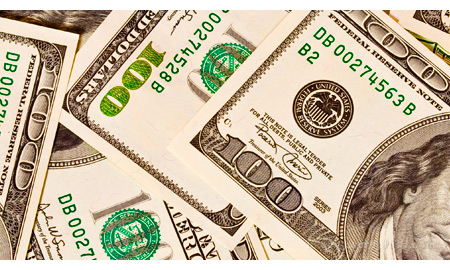 LONDON - Shares Cove Energy PLC dropped more than 13% Monday after Royal Dutch Shell PLC said it would not participate in a final auction for control of the Mozambique-focused oil and gas explorer, a move that should effectively hand control of Cove to rival bidder, Thailand's PTT Exploration & Production PCL.
The battle between Europe's largest listed energy company and ambitious south-east Asian upstart PTT for Cove, which has a share in prized east African gas discoveries, was on the verge of entering a rarely-used auction process, mandated by U.K. regulator the Takeover Panel, to bring months of inconclusive bidding to a close.
Shell issued a statement Monday saying it had no intention of revising its earlier offer for Cove and would not participate in the auction. The decision was a commercial one, taken after comparing the market valuation of Cove and the potential of the firm's assets, a Shell spokesman said.
Shell's initial 220 pence-a-share offer for Cove was trumped in May by PTT's counter-offer of 240 pence a share. PTT's higher offer already has the recommendation of Cove's board.
Shares in Cove stabilized close to the level of PTT's offer following the Shell announcement. At 1507 GMT, Cove shares were down 13.5%, or 37.2 pence, to 238.3 pence a share.
Interest in Cove, a modestly-sized exploration company listed on London's junior exchange, has been fueled by the company's position in one of the world's most promising new gas resource areas. Cove's main asset, an 8.5% stake in a gas field off Mozambique's coast, operated by Anadarko Petroleum Corp., would offer energy companies a speedy way to get a foothold in the region.
PTT, which is a fraction of Shell's size, surprised many observers when it entered the bidding and upset Shell's ambition to turn Mozambique into a new liquefied natural gas export hub.
The huge gas discoveries there offer different attractions to both sides. While Shell aimed to secure long-term profit by providing the gas needed to fuel Asia's economic boom, PTT wants to guarantee future supplies for its domestic market.
When Shell opened the bidding in February with a $1.6 billion offer, analysts hailed the move as a logical step for the world's largest shipper of LNG. The large Anadarko discovery of as much as 50 trillion cubic feet of natural gas, coupled with similar nearby discoveries by Eni SpA of Italy, could justify the construction of an LNG export facility to supply Asian markets.
PTT's victory is somewhat unexpected. Even after the Thai company's February entry into the race, analysts remained confident that Shell's heft would allow it to squeeze its smaller rival out of the race.
Generated by readers, the comments included herein do not reflect the views and opinions of Rigzone. All comments are subject to editorial review. Off-topic, inappropriate or insulting comments will be removed.