Obama Greenlights US O&G Investment in Myanmar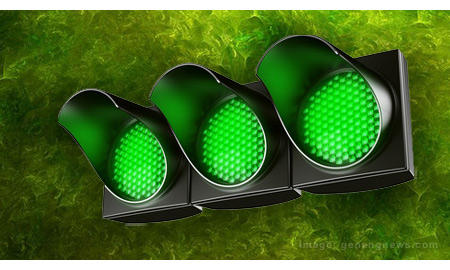 U.S. President Barack Obama's decision last week to ease restrictions on U.S. business investment in Myanmar's oil and gas sector is expected to benefit Southeast Asia as U.S. companies help Southeast Asia meet the energy demands of its citizens without the need for foreign oil or gas.
However, Myanmar's outdated economic infrastructure and history of military-controlled business and human rights violations pose challenges for foreign investment.
The general licenses issued by the U.S. Department of the Treasury will allow the first new U.S. investment in Myanmar in nearly 15 years and authorize the export of financial services to Myanmar to sustain the country's recent political reforms.
"President Thein Sein, Myanmar opposition leader Aung San Suu Kyj and the people of Myanmar continue to make significant progress along the path to democracy, and the government has continued to make important economic and political reforms," said President Obama in a statement.
However, Myanmar's political and economic reforms remain unfinished, and the U.S. government remains deeply concerned about the lack of transparency in Myanmar's investment environment and the military's role in the economy.
The agreement waives the ban on the export of U.S. financial services. However, the waiver does not include investment in Myanmar's military. U.S. companies will be required to report their activities in line with international corporate governance standards, the president said in a statement.
President Obama also signed a new Executive Order expanding the Secretary of the Treasury's existing sanctions authorities to those who undermine the reform process, engage in human rights abuses, contribute to ethnic conflict, or participate in the military trade with North Korea.
"This Order is a clear message to Burmese government and military officials: those individuals who continue to engage in abusive, corrupt or destabilizing behavior going forward will not reap the benefits of reform," said Obama.
The executive order allowing U.S. investment follows the U.S. Senate confirmation's last month of Derek Mitchell as ambassador to Myanmar. Mitchell had served as special representative and policy coordinator for Myanmar. He is the first U.S. ambassador to Myanmar in 22 years, the Global Post reported on June 30.
"His experience will serve us well in the region as he builds on the strong foundation established by Michael Thurston and our embassy team in Rangoon," said U.S. Senate Republican Leader Mitch McConnell in a June 29 statement.
Sen. McConnell traveled to Myanmar in January, where he met with Daw Aung San Suu Kyi and Burmese government officials to discuss political reform, bilateral relations and regional security issues. The senator has advocated for political reform, reconciliation and democracy for Myanmar for nearly two decades, helping to enact sanctions on the Burmese government and calling for the release of Suu Kyi and other political prisoners.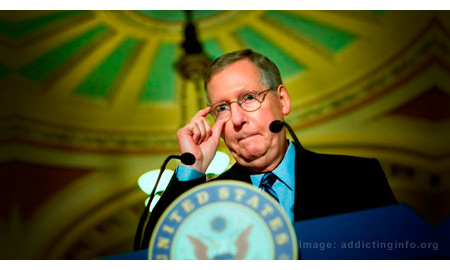 "The steps taken today will incentivize positive conduct, while ensuring that so called 'bad actors' from the previous military junta or those who resist reforms will not benefit from economic relations with the United States," said Sen. Jim Webb in a July 11 statement.
Webb noted that the European Union suspended all sanctions on Myanmar in April, except for the arms embargo, and that all major U.S. partners, including Australia, Japan and Canada, have suspended sanctions and are offering assistance for economic development in the country.
U.S. Senators said in late June that they would push to allow investment in Myanmar's oil and gas sector, responding to rumors that the administration would exclude oil firms from new rules allowing U.S. investment in Myanmar, Dow Jones reported on June 27.
U.S.-based Chevron holds a non-operated, minority interest at the Yadana gas field in the Andaman Sea offshore Myanmar as well as a 249-mile natural gas pipeline. Total is project operator.
"Chevron continues to assess U.S. government actions and comply with all U.S. laws and regulations," said a Chevron spokesperson in a July 13 statement. "We view the easing of sanctions on new investment and financial transactions for U.S. companies as a positive development for the country and its people."
Mizzima News on June 22 reported that state-owned Myanma Oil and Gas Enterprise (MOGE) had signed nine oil and gas exploration deals with foreign countries since March in an effort to stimulate the nation's economy.
The decision is viewed by some critics as a political move, particularly in light of the upcoming presidential election, and gave into pressure from oil company lobbyists, said Andrew Schrage, co-owner of Money Crashers Personal Finance.
"It does seem to send a mixed message, as President Bush imposed specific sanctions against doing business in the area because of the sullied reputation of MOGE," said Schrage. "Some say the president simply ignored this and passed the legislation in a bid for votes in the November election, along with the desire to counter China's expanded influence in the region."
However, proponents of the move say that the increased financial presence of U.S. companies will uplift human rights and labor practices in the region, said Schrage. For example, companies that invest more than $500,000 in new investments in Myanmar will be required to file a human rights and land acquisitions update each year.
Schrage cited a July 12 article from the Myanmar Business Network, which stated that nearly 40 U.S.-based companies are already seeking long-term deals in the region.
Human Rights Issues
According to Washington, D.C.-based human rights group Human Rights Watch, serious human rights-related risks surround investment in Myanmar, also known as Myanmar, including weak rule of law, poor regulation and enforcement of labor and environment standards.
The lack of an independent judiciary and the military's extensive involvement in the economy and use of forced labor and other abusive practices in providing security for business operations also pose an issue, the group said.
Even with the reporting requirements, the new U.S. policy allowing investment in Myanmar's oil sector will not adequately prevent new investments from fueling abuses and undermining reform, said Human Rights Watch in a statement on July 11.
"The U.S. government should have insisted that good governance and human rights reform be essential operating principles for new investments in Myanmar," said Arvind Ganesan, business and human rights director for the organization.
"By allowing deals with Myanmar's state-owned oil company, the U.S. looks like it caved to industry pressure and undercut Aung San Suu Kyi and others in Myanmar who are promoting government accountability," Ganesan commented.
The new policy also does not restrict U.S. companies from partnering with MOGE.
Nation Among Poorest Despite Natural Resource Wealth
Myanmar is one of the world's oldest oil producers, exporting its first barrel in 1853, according to the website of French exploration and production company Total. In 1962, the country's socialist-leaning military regime seized power, assuming ownership of Myanmar's natural resources, either operating them or delegating the task to private operators.
Myanmar, also known as Burma, is expected to begin allowing foreign companies to take full ownership of local firms under a new investment law expected to be approved soon, Dow Jones reported on June 20.
According to IHSGlobal Insight, Myanmar discovered oil and gas resources of 1 billion barrels of liquids and 22 trillion cubic feet (Tcf) of gas, and oil and gas production of 19,000 barrels of oil per day (bopd) and 1.2 billion cubic feet per day (Bcf/d) through year-end 2010.
Myanmar is rich in natural resources, with natural gas exports along amounting to approximately $2.5 billion in annual revenues. This revenue stream is expected to rise by 60 percent as three additional production blocks come online as early as 2013, according to a March 2012 report by human rights group Arakan Oil Watch, "Burma's Resource Curse".
Despite the wealth, Myanmar ranks among the poorest countries in the world.
"A lack of transparency around revenues from the sale of oil, gas and other natural resources, no accountable system to manage revenues, and a lack of equitable benefit sharing of resource revenues are perpetuating a resource curse in Myanmar," the group said in the report.
Arakan Oil Watch notes that the country's major businesses are controlled by military companies and cronies, and that projects to extract and export natural resources have directly led to human rights abuses such as forced labor, land confiscation, rape and displacement, as well as severe environmental degradation.
The revenues from these projects have in turn helped prop up authoritarian rule and enrich top military generals, the group said in the report. For these reasons, greater transparency and accountability in managing oil and gas revenues is needed, as well as reform of Myanmar's military-dominated economy, "to ensure that the benefits of the country's resources are shared more equitably among its people and for the country's sustainable development."
The country's economic prospects are bolstered by recent policy reforms and projected increases in gas exports. But the country needs to embark on a comprehensive program of reforms to realize its potential and reduce widespread poverty, according to an April 2012 report by the Asian Development Bank, "Asian Development Outlook 2012: Confronting Rising Inequality in Asia".
Gas production and exports are scheduled to rise sharply in fiscal year 2013 when the Shwe and Zawtika gas fields and pipelines to China and Thailand, now under construction, come online.
However, a market-determined exchange rate will threaten the viability of state economic enterprises that long benefited from importing inputs at the official exchange rate, abolished on April 1 of this year, said Alfredo Perdiguero of the Thailand Resident Mission with Asian Development Bank in Bangkok, in the April 2012 report "Asian Development Outlook 2012: Confronting Rising Inequality in Asia".
Generated by readers, the comments included herein do not reflect the views and opinions of Rigzone. All comments are subject to editorial review. Off-topic, inappropriate or insulting comments will be removed.