KNOC Seeking to Invest in US Shale Gas
by Dow Jones Newswires
|
Min-Jeong Lee
|
Wednesday, July 11, 2012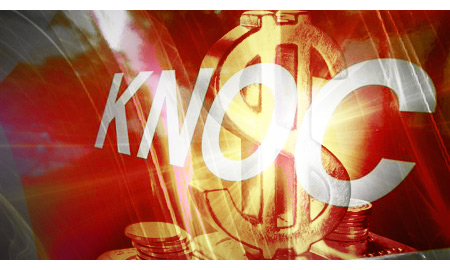 SEOUL - Korea National Oil Corp. is seeking to invest in U.S. shale gas projects with an annual output around 3 million-3.5 million metric tons, together with Korea Gas Corp., Chang Sungjin, Vice President of KNOC's New Ventures division, told Dow Jones Newswires Wednesday.
"It would be good to invest in shale gas assets as they have hardly any risks at the exploration stage," Mr. Chang said.
"In case of conventional gas, [you] have to drill at the exact spot" where the resource might be located, unlike shale gas, which is spread over a broad area.
KNOC's most recent asset purchase was in shale gas, when it acquired a 15% stake in EP Energy earlier this year for about $500 million. The stake entitles it to 27,600 barrels of energy equivalent a day, Mr. Chang said.
The company was also part of a group of investors led by Apollo Global Management LLC that paid $7.15 billion to acquire El Paso Corp.'s exploration and production unit.
KNOC has spent more than $2 billion so far on shale gas assets. The next investment isn't likely to be small, Mr. Chang said, but didn't mention a specific amount.
U.S. project wins will enable the company to build technical expertise in the field, which it can exploit to bag projects in China, Mr. Chang said.
The company has approached the Chinese government as well as oil majors CNPC and Sinopec for possible cooperation, but nothing is likely to materialize in the short term, he added.
Last month, a Kogas executive said the company was looking at U.S. shale gas assets and expects to invest in a liquefied natural gas project there that will lead to imports of at least another 3 million metric tons a year.
South Korea recently set up a task force to study shale gas investment opportunities. It is eager to acquire oil and gas assets and diversify its energy sources.
The government said in December that state-run companies, primarily KNOC and Kogas, would invest $7.8 billion in oil and gas assets in 2012 to increase energy security.
Generated by readers, the comments included herein do not reflect the views and opinions of Rigzone. All comments are subject to editorial review. Off-topic, inappropriate or insulting comments will be removed.