UTSA Study: Sustainable Housing Plan Needed for Eagle Ford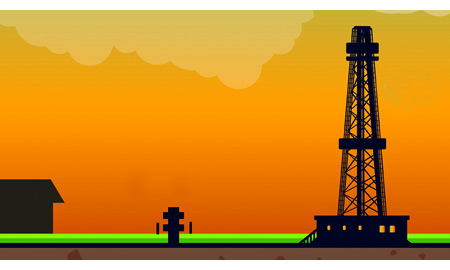 Sustainable planning is needed to ensure that sufficient and affordable housing is available for residents and the permanent workforce once the population growth associated with Eagle Ford shale activity peaks in the few years, according to a new Strategic Housing Analysis by the University of Texas at San Antonio (UTSA).
The need for innovative housing solutions was highlighted in the study, which was released Tuesday and was conducted by UTSA's Center for Urban and Regional Planning Research. The study was conducted to provide a housing strategy for the region and aid for allocating resources to the Eagle Ford shale workforce's housing needs over the next 10 to 15 years.
The university estimates the population of six counties within the Eagle Ford shale play – Dimmit, Frio, La Salle, Maverick, Webb and Zavala – to grow from 2010 to 2025 due to Eagle Ford shale activity.
Some oil and gas companies have estimated Eagle Ford shale activity to have a life expectancy of 30 years, while exploration and production activity is expected to grow due to the high quality and quantity of the play, UTSA said.
However, a number of factors that could impact future housing demand must be taken into account, including global politics, government regulations and new drilling technologies, which could impact drilling activity and job creation.
Proposed Solutions
These proposed solutions include housing units that can be adapted to demographic changes after the boom in Eagle Ford exploration and production activity has subsided are needed to address housing shortage issue due to an influx of oil and gas workers to the Eagle Ford shale play in South Texas.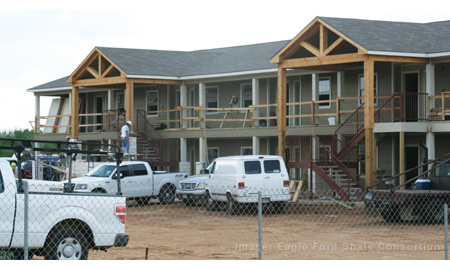 UTSA reported that housing types constructed to meet South Texas' growing population demand should include a combination of detached single-family units and attached multi-family units. In addition, mixed-use development is highly desired in the large communities. UTSA researchers noted that housing needs to encompass both owner-occupied and renter-occupied units to meet the needs of the newcomers.
"It is important also to equip different sites with the proper infrastructure, and sufficient public utilities to accommodate temporary housing in the form of properly-spaced, safe, decent, and ventilated crew-camps," UTSA said in the study. "Also, semi-permanent housing solutions, such as mobile homes, are a necessary component to absorb the growing need of an expanding workforce. Permanent residential development that provides both types of tenure ownership, and rental must take into account affordability."
UTSA recommended that residential development growth be concentrated no more than 15.5 miles from work sites within the study areas, including Carrizo Springs in Dimmit County, Crystal City in Zavala County, Dilley and Pearsall in Frio County, Cotulla in La Salle County, and Laredo in Webb County.
Policymakers also need to address the fact that hotel guests are exempted from paying tax to local hotels, meaning small communities in the study area are missing out on additional tax revenues. UTSA said that policymakers should allocate several sites for developing temporary and semi-permanent housing units to accommodate the existing transient workforce in the study area.
The number of vacant housing units in the study area offer strong potential if the resources for rehabilitation and home-repair programs was allocated. More than 11,000 vacancies, including 5,000 in cities in the study area, are available, said Dr. Azza Kamal, a study author.
"Therefore, if these vacant units become available on the market after rehabilitation, they could represent an efficient and sustainable solution," UTSA noted.
Regional, State Population Growth Seen
The economic boom created by Eagle Ford shale activity, which kicked off with the 2008 discovery of the Hawkville field in South Texas, has attracted workers from other parts of Texas and the United States.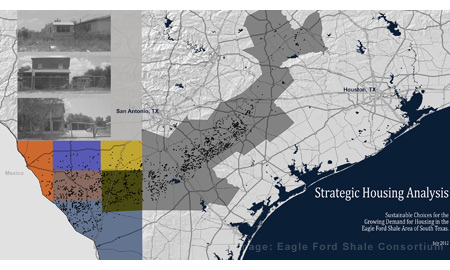 The influx of workers helped boost the growth in Texas' population from approximately 20.8 million in 2000 to 25.1 million in 2010, or 20.6 percent. During this time, the population of the Middle Rio Grande Region (MRG) – where four of the counties in the study are located -- grew 8.2 percent from 154,381 in 2000 to 167,010 in 2010.
The study focused on six counties in South Texas, including Dimmit, La Salle, Maverick and Zavala, which are located in the MRG, and Frio and Webb counties, which are located outside the MRG region. UTSA estimates that the transient workforce in the six counties will increase by 5,640 over the next 14 years, while permanent workers and their households will add 2,273 more people during that same time. This population growth is associated with the estimated drilling of 25,000 wells from 2012-2025.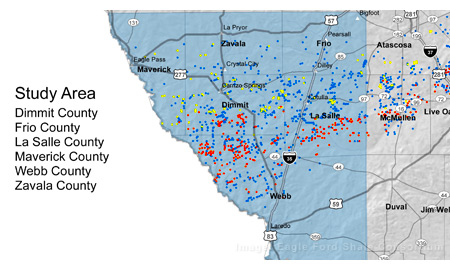 From 2000 to 2010, the original population in this area grew by 65,958 people, even with the decline in population in Dimmit and Zavala counties. Dimmit and Zavala are expected to continue losing population through 2025, while the population in Frio, La Salle, Maverick and Webb will likely experience population growth. Overall, these counties are expected to experience a 24 percent increase in population through 2025; with the additional of rig-related workers, the population will grow by 24.23 percent.
Webb County in particular will experience significant future growth; a housing plan will be needed to accommodate the expected increase through 2025, UTSA reported.
Small Towns Face Disruption from Population Growth
Like the Bakken play and the Marcellus shale in Pennsylvania, South Texas boasts a number of small towns that have suddenly had to deal with a rapid increase in population due to shale exploration and production activity.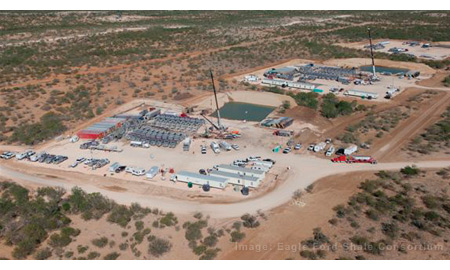 "In many counties, small towns, especially in rural areas, are not prepared to deal with [a] rapid growth situation," the study noted. "These events are usually unexpected and fast, causing severe disruption in the communities as they don't have adequate services and infrastructure."
To meet the population growth, housing stock, public service, infrastructure, and public utilities will need to be improved and expanded by allocating sufficient funds, UTSA said.
The number of new workers moving to the area would also increase the number of younger households with school-aged children, meaning these areas would need additional funding to expand and develop more schools, and maintain student-teacher ratios and classroom capacity within the region.
Housing demand in the Eagle Ford and the lifecycle of oil and gas exploration and production activities are also dependent on the level of job skills available by local residents, UTSA noted. Jobs created in the Eagle Ford require higher skills and education than the average skill-level currently found in the area. To meet future demand, training and educational programs will be needed to help local residents meet requirements for jobs that have or will emerge from oil and gas activities.
UTSA reported that rig-related jobs will likely continue to be in great demand in the western Eagle Ford shale throughout its lifecycle. The population in this area is growing rapidly, and newcomers are younger than the region's current residents.
Generated by readers, the comments included herein do not reflect the views and opinions of Rigzone. All comments are subject to editorial review. Off-topic, inappropriate or insulting comments will be removed.