House Panel to Vote on New Offshore-Oil Drilling Plan
by Dow Jones Newswires
|
Tennille Tracy
|
Tuesday, July 10, 2012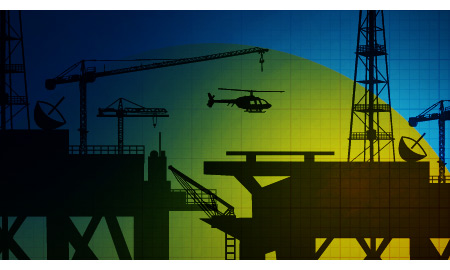 WASHINGTON - The House Natural Resources Committee is expected to pass legislation this week that would replace the Obama administration's new five-year plan for offshore-oil drilling and expand the amount of federal waters made available for drilling.
While it has almost no chance of becoming law, the bill is part of a broader Republican strategy to accuse President Barack Obama of blocking domestic-oil production and contributing to recent surges in gasoline prices in advance of the presidential election.
Oil prices have fallen below $100 a barrel and now hover around $85, helping Mr. Obama at a critical time in his re-election. Experts said a rise in oil prices, followed by increases at the pump, could hurt the president and force him to defend energy policies that have been under attack by Republicans.
GOP presidential hopeful Mitt Romney has said he will expand domestic-oil production.
The bill, scheduled for a vote on Wednesday, would allow oil companies to drill off the coasts of Virginia and California--areas where oil production has been blocked for several years--and to expand drilling in the Arctic Ocean. Environmental groups have been particularly critical of drilling in the Arctic, where they have said icy waters would make it impossible to handle an oil spill.
The legislation would replace a new plan disclosed in June by the Interior Department to hold 15 auctions for oil-drilling leases in the Arctic and Gulf of Mexico between now and 2017. What is known as the five-year plan serves as a blueprint for oil companies seeking to drill for oil in federal waters.
Republicans and oil companies have been quick to criticize Mr. Obama's five-year plan because it blocks access to the Atlantic and Pacific Oceans. A formal moratorium used to prevent drilling in those areas, but Congress lifted the blockade in 2008. Since then, the federal government has not yet leased any areas in those waters.
Virginia lawmakers have been supportive of drilling off their coast, but West Coast lawmakers have warned against opening up their coasts.
Generated by readers, the comments included herein do not reflect the views and opinions of Rigzone. All comments are subject to editorial review. Off-topic, inappropriate or insulting comments will be removed.