UK Military: A Source of Future Upstream Talent?
by Jon Mainwaring
|
Rigzone Staff
|
Thursday, July 05, 2012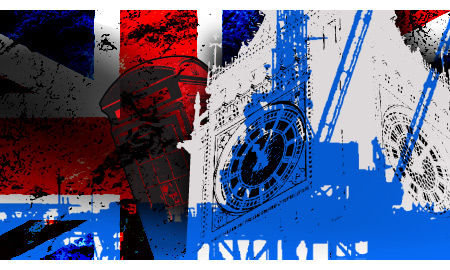 As the United Kingdom looks to reshape its military to meet both its defense needs in the modern world and ever-tighter budgetary constraints, the country's oil and gas sector could look to take advantage of the battalions of recently-demobilized military personnel who have picked up useful technical skills while serving their country.

The UK aims to reduce its defense budget by $60 billion by cutting more 50,000 people employed by the Ministry of Defence (MoD) in both military and civilian roles by 2015. Among those being made redundant are personnel who have learned trades while serving with the UK Armed Forces.

Mechanics, electricians and other kinds of technicians have long had roles to play in the military, but as Her Majesty's Army, the Royal Navy and the Royal Air Force scale down, many such servicemen will find that their services are no longer required alongside those in more traditional military roles, such as infantrymen whose regiments are being retired or absorbed into new units.

Of course, the arrival of such highly-skilled people onto the labor market represents a great opportunity for industries that are looking for experienced technical staff. The UK oil and gas sector can certainly benefit because although there is currently a glut of young people seeking entry-level positions into the industry, either as graduates or at apprentice level, what the industry is actually short of is people with several years experience in their respective roles.

A chat with the MoD suggested that the oil and gas industry is already well aware of the skills and experience that ex-military people offer.

"The MoD runs employment events for service leavers focusing on the offshore oil industry. Companies from this sector also attend our general employment fairs, as they are particularly keen to attract service leavers with an engineering or technical background," a spokesman told Rigzone.

However, when Rigzone contacted major oil companies directly to ask them about their policies on recruiting former military personnel they had little to say on the subject.

Meanwhile, unlike in the United States – where recruitment agencies such as Orion International specialize in placing veterans with a range of oil and gas producers and oilfield services companies – equivalent ex-military focused recruitment companies in the UK appear unaware of the job opportunities in the oil and gas sector.

However, it looks like this rather ad hoc and lackadaisical approach to channelling former military personnel into oil and gas jobs is changing.
Transformation Training
OPITO – the oil and gas industry's training organization – has experimented with pilot programs designed to transform skills acquired in non-oil and gas sectors like the military for use within the upstream oil and gas industry.

During the past couple of years OPITO has piloted its 'Transformation Training' concept – a 12-week training program that takes a competence-based approach to upskilling workers who have gained knowledge and experience in other industries.

One of these OPITO courses was carried out at Aberdeen College (the other was at Forth Valley College) and was specifically focused on training ex-Royal Air Force personnel who had been made redundant after the closure of Scottish RAF bases such as RAF Kinloss in 2011.
According to Gillian Black, OPITO's policy affairs director, it is not just the technical skills possessed by former military personnel, and their obvious willingness to work in challenging environments such as the North Sea, that makes them ideal recruits for the oil and gas industry.
"All the discipline and the teamwork-type skills that they learn from the armed services is absolutely perfect," she told Rigzone.

In the past, Black pointed out, heavy industries such as shipbuilding and the mining sector often provided the kinds of ready-made labor that the North Sea oil and gas industry required. But these industries began to wind down many decades ago.

This means that as well as taking on young people who require much time and money to get up to a level where they are skilled and experienced enough to be employed usefully, the oil and gas industry needs to focus more on sectors like the military for new supplies of workers who can be quickly transformed for upstream roles.

The 12-week programs focused on different disciplines. Each course specialized in electrical, mechanical, instrumentation or process – which Black describes as the "four key areas" that the industry needs. And much of the course involves familiarization with the kind of equipment that is found in the oil and gas sector.

"And that's where the two colleges came in really well because they have simulated-type equipment for offshore work," said Black.

At the end of these pilot programs, OPITO arranged for participants to meet employers with 100-percent success achieved with the program focused at the ex-military personnel.

"The last lot that came out, some of them were offered two jobs and all of them got jobs in the drilling sector of the industry," said Black.

The pilot programs at Forth Valley College and Aberdeen College were government funded and Black is now looking to expand them.

"I've been having discussions with the Scottish government, looking at this as a way of getting people across into the [oil and gas] industry. They absolutely feel that this is the right way forward. So we're talking to them with how this fits in with the 'Post-16 Review of Education and Vocational Training in Scotland', and looking at how we can have the support and funding to scale this up. I'm not in a position to say anything official at the moment, but I'm hopeful that that is going to happen."

Once that happens Black expects to develop a number of courses focused at transforming electricians and mechanics for upstream oil and gas roles.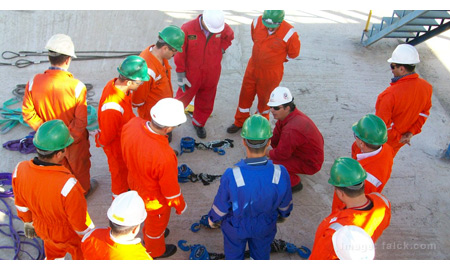 "The biggest skill disciplines that we are seeing a demand for in the next three-to-five years is in electrical and mechanical. So I guess that is what we will concentrate on as we scale this up," she said.

Meanwhile, as well as looking at ex-military personnel Black also has an eye on opportunities to transform workers from downstream oil and gas operations for upstream roles.

"I am also looking at opportunities with the closure of the Coryton Refinery down south just now," she said, referring to the soon-to-be-shut refinery located south of the border in Essex, England.

"I see that as a potential source of people maybe in the future as the refinery starts to wind down."
Generated by readers, the comments included herein do not reflect the views and opinions of Rigzone. All comments are subject to editorial review. Off-topic, inappropriate or insulting comments will be removed.
RELATED COMPANIES