Chevron Says a Settlement in Ecuadorian Case Will Be Difficult
by Dow Jones Newswires
|
Mercedes Alvaro
|
Thursday, July 05, 2012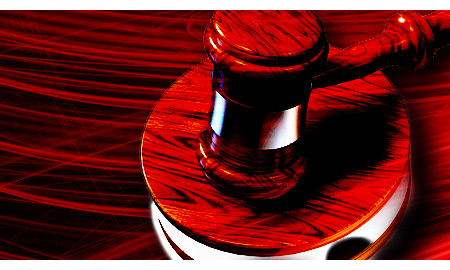 QUITO, Ecuador - Chevron Corp.'s spokesman for Latin America said Wednesday that the U.S oil giant could have difficulty in reaching a settlement with Ecuadorian plaintiffs in a 19-year-old legal battle over environmental issues.
"I don't want to close the door on any possibility of settlement," said James Craig during a meeting with foreign journalists, but "it's hard to agree with people who have committed a series of unlawful acts during the whole legal process."
Representatives of Ecuadorian indigenous groups have sued Chevron, claiming that the company's Texaco unit contaminated their land as a result of its operations in the Andean country. Chevron, which denies the allegations, inherited the lawsuit in 2001 when it acquired Texaco Inc. The unit had operations in Ecuador from 1964 to 1992.
During the trial, in which an Ecuadorian court ruled Chevron had to pay $18.2 billion in damages, plaintiffs and defendant traded accusations of fraud, corruption and misconduct.
Chevron doesn't have any assets in Ecuador, but in a bid to force it to pay the judgment, the Ecuadorian plaintiffs have filed lawsuits in Canada and Brazil seeking to seize Chevron assets in those countries. Julio Prieto, a lawyer for the plaintiffs, said the plaintiffs plan to go to two or three dozen foreign countries as part of its strategy to try to enforce the Ecuadorian ruling.
He said a settlement, however, is "difficult but not impossible."
"We are open. Our commitment is to collect the money for remediation and the main point for a settlement will be to ensure the $8.6 billion that the judge ordered Chevron to pay for this remediation," Mr. Prieto added.
The original decision also ordered Chevron to pay the Amazon Defense Front, a coalition formed by the plaintiffs, $860 million in damages and an additional $8.6 billion if it refused to apologize for environmental damage, which the company has refused to do. The total payout ordered was $18.2 billion.
In 1998, following a $40 million remediation program based on a 1995 agreement between Texaco and Ecuador's state oil company, Petroecuador, Ecuador's government released Texaco and its related companies from any claims and liabilities regarding cleanup efforts. Plaintiffs say the remediation agreement didn't release the company from third-party claims.
Chevron blames Petroecuador for most of the pollution, and says the state oil company has never fulfilled its responsibility to remediate its share of the venture's production site.
Mr. Craig said a settlement would require that the Ecuadorian government "assume its responsibilities and fulfill its obligations."
Generated by readers, the comments included herein do not reflect the views and opinions of Rigzone. All comments are subject to editorial review. Off-topic, inappropriate or insulting comments will be removed.
RELATED COMPANIES