Polish State-Controlled Firms Team Up to Explore for Shale
by Dow Jones Newswires
|
Marynia Kruk
|
Wednesday, July 04, 2012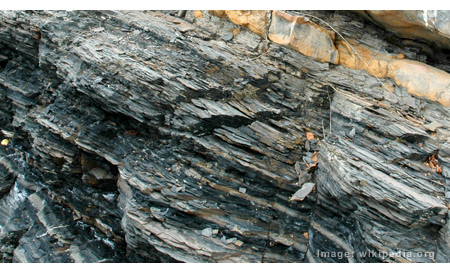 WARSAW - Five state-controlled Polish companies agreed Wednesday to join forces to step up exploration for shale gas in a promising area of northern Poland, under the aegis of their controlling shareholder, the Treasury Ministry, whose top official has staked his career on the development of the fuel.
Poland's shale gas and conventional reserves combined could cover 35-65 years of the country's demand for natural gas, according to the Polish Geological Institute. The country hopes shale gas will reduce its dependence on what it says is expensive natural gas from Russia.
But soaring optimism has been replaced by moderate pessimism since Exxon Mobil Corp's decision to pull the plug on its exploration efforts in the central European country, prompting speculation about which private sector investor would be next to move on.
In anticipation of such a scenario, the Polish government has pushed the companies it still controls to fill the potential gap.
Natural gas utility PGNiG SA; power utilities PGE Polska Grupa Energetyczna, Enea SA, and Tauron Polska Energia SA; and copper miner KGHM Polska Miedz SA agreed to invest up to 1.72 billion zlotys ($515 million) in cooperation on the Wejherowo concession, which will include an area of about 160 square kilometers, they said.
Poland's Treasury holds controlling stakes in all of them.
State company joint-ventures in strategic industries have a mixed record in Poland, said Tomasz Chmal, an energy expert at Instytut Sobieskiego think-tank.
On the one hand is the success of mobile phone operator Polkomtel SA, created with capital from KGHM, PGE, and refiner PKN Orlen together with Vodafone Group PLC. On the other is a television station, Telewizja Familijna SA, which became embroiled in politics and faltered.
"Still, these companies can afford it," Mr. Chmal added. "This isn't big money, it's not like they are chipping in to build a nuclear power plant."
PGNiG Chief Executive Grazyna Piotrowska-Oliwa declined to elaborate on how the five companies would split up costs and potential profits, explaining that this would reveal her company's cards in negotiations PGNiG is conducting on other potential shale gas joint-ventures.
PGNiG is expected to contribute its licenses and upstream know-how, while the power utilities are expected to buy any gas to be produced in the future to fuel gas-fired power plants they plan to build in exchange for financing up front.
Copper miner KGHM, now benefiting from the high copper price, is expected to take on a large part of the financing as well as to provide mining engineering expertise.
Speaking at the signing ceremony and news conference, Polish Treasury Minister Mikolaj Budzanowski said the efforts would focus on the goal of opening three shale gas mines by 2015.
"This is the next great project for our nation," said Mr. Budzanowski, a shale gas enthusiast. "This is just the beginning of the difficult work ahead."
PGNiG is encouraged by its initial drilling in northern Poland and hopes shale gas production there will be commercially viable, allowing Poland to repeat the U.S. shale gas bonanza of recent years, said Ms. Piotrowska-Oliwa. "The Wejherowo license [on the Baltic coast] is considered the jewel in the crown."
PGNiG has 15 exploration licenses, scattered along Poland's shale gas belt which runs diagonally from the Baltic coast in the north to the south-eastern border with Ukraine.
The five companies--all listed on the Warsaw Stock Exchange--will take up to four months to agree on the details of their cooperation, they said.
"There's a sense of government pressure, but that's its prerogative," Mr. Chmal said. "We're wishing them well."
Generated by readers, the comments included herein do not reflect the views and opinions of Rigzone. All comments are subject to editorial review. Off-topic, inappropriate or insulting comments will be removed.
RELATED COMPANIES