Global Oil-Patch Spending to Rise 11% to $595B in 2012
by Dow Jones Newswires
|
Angel Gonzalez
|
Tuesday, July 03, 2012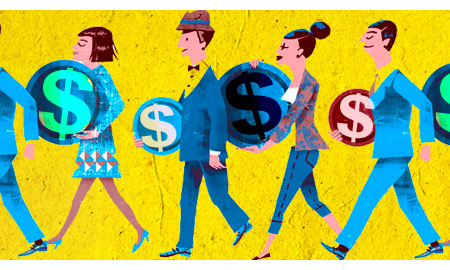 HOUSTON - The global oil industry will dedicate $595 billion to oil-patch capital expenditures in 2012, up 11% from last year, according to Dahlman Rose & Co.'s mid-year spending survey released Tuesday.
The report found that the global oil-drilling boom continues unabated--but is under threat from weakening oil prices. Dahlman analysts warned that oil companies' budgets are based on prices of West Texas Intermediate crude oil of $90 per barrel, which is higher than the levels at which crude oil has been trading recently. If prices at between $75 and $80 per barrel start being considered as a guide, a meaningful percentage of companies would cut back on their spending, the report said. "Prices for the commodities are near the levels where more extensive cutbacks could be made," the report said.
In recent weeks, U.S. crude-oil futures moved below the $80-per-barrel mark on increasing signs of a global economic slowdown after prices hovered above $100 per barrel for most of the year. However, crude oil has staged a rapid recovery in recent days, trading at $87.38, up 4.33%, on Tuesday.
The Dahlman report forecast a 12% increase in international spending outside of North America, a higher rate of growth than the 9.3% rise predicted in its year-end 2011 survey.
In the U.S. oil patch, growth of 9.6% will be slower than the previous forecast of 11% growth. It is still significant growth, especially given the decade-low levels seen in natural-gas prices; spending is expected to receive a boost from oil majors and large, independent oil companies, such as ConocoPhillips, Total S.A. and Apache Corp.
Canada spending is poised to grow 6%.
The Dahlman Rose report is based on a survey of 463 oil and natural-gas companies.
Generated by readers, the comments included herein do not reflect the views and opinions of Rigzone. All comments are subject to editorial review. Off-topic, inappropriate or insulting comments will be removed.