Bureau Veritas Seeks to Expand Global Presence Through Growth, Acquisitions
by Karen Boman
|
Rigzone Staff
|
Friday, July 06, 2012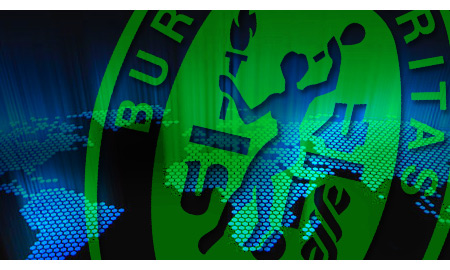 Health and safety consulting firm Bureau Veritas is seeking to expand its oil and gas industry offerings as part of its global five-year business expansion strategy.
The French company's strategic plan includes boosting the company's revenue to $6.2 billion (EUR 5 billion) and employee roster to 80,000 by 2015, compared with 2011 revenue of $4.2 billion (EUR 3.4 billion) and 52,000 employees. Bureau Veritas plans to achieve this goal through a mix of organic growth and acquisitions.
With one-third of its operations focused on oil and gas related activities, the company is seeking over the next few years to capitalize on the "favorable tailwinds" of exploration and production activity and significant capital spending on energy-related projects, including Chevron's Wheatstone project in Australia, said Mike Creech, COO of industry and facilities for Bureau Veritas.
The increased focus on offshore safety regulations worldwide following the Deepwater Horizon incident in April 2010 is also driving demand for health, safety and environmental consulting services. When the American Petroleum Institute's Recommended Practice (RP) 75 became mandated in the Safety and Environmental Management Systems (SEMS) rule, adopted in November 2010, it raised the level of compliance requirements, said Creech.
Bureau Veritas has been helping oil and gas operators navigate the transition, said Creech. Navigating the process has proven to be a challenge, not just because of the paperwork involved, but the fact that the rules aren't entirely clear. Bureau Veritas also anticipates more health safety and environmental regulations for onshore U.S. drilling activity related to groundwater and other environmental concerns.
Expansion Plans
As part of its strategic growth plan, the company in March announced it would acquire TH Hill, a Houston-based provider of oil and gas drilling failure prevention and analysis services. The acquisition will increase Bureau Veritas' U.S.-based employee count to 3,300 and allow the company to expand its conformity assessment and quality assurance services to the oil and gas industry.
The acquisition of TH Hill filled in a missing piece in the full supply chain for oil and gas for Bureau Veritas' operations, said Creech.
TH Hill is focused entirely on drilling and engineering and failure analysis of downhole tools, and the acquisition will allow Bureau Veritas to serve the energy industry from the wellhead to the gas station.
Growing its presence in the United States is also part of its 2011-2015 expansion plans. The company is optimistic about North American market growth in upcoming years, with plans to focus on the oil and gas, power markets, minerals and real estate.
In addition to TH Hill, the company acquired Acme Labs earlier this year as part of its effort. The company is planning to invest significantly in North America with the creation of new laboratories, acquisitions, and recruitment of a significant number of employees.
Bureau Veritas attributes its plans to expand its United States footprint to the size of U.S. domestic markets for all of the company's service lines and the presence of many of the world's largest global companies.
The company continues to expand its presence in other countries as well. Bureau Veritas on June 6 announced it had completed two acquisitions in Germany, including UniCar Group, a company that specializes in automotive inspection services and European Compliance Laboratory, an electrical and electronic product testing laboratory.
Other recent acquisitions include the company's May announcement that it had acquired all shares in the Bogota, Colombia-based Tecnicontrol, which provides technical inspections, quality assurance and quality control, non-destructive testing, asset integrity management and commissioning services to the oil and gas, process and mining industries.
The acquisition is Bureau Veritas' first in Colombia, enabling the company to expand in north Latin America and consolidate its leadership position in the region's fast growing industry markets.
"The acquisition fits with our 2015 strategic plan, aimed especially at increasing the density of Bureau Veritas' network and offering a comprehensive portfolio of services," the company said in a statement.
New CEO Appointed
The company in February appointed a new CEO, Didier Michaud-Daniel, who company officials said would bring new ideas while safeguarding Bureau Veritas' entrepreneurial and disciplined business culture, the company said in a Feb. 14 statement.

Michaud-Daniel previously served as chairman of the board and president of Otis Elevator Company, which is part of United Technologies Corporation.
"At the head of Otis, worldwide leader with $12 billion in revenues and 60,000 employees, Didier Michaud-Daniel has demonstrated his outstanding capability to lead and mobilize international teams, conduct value-creating acquisitions and deliver best-in-class financial results," the company said in a Feb. 14 statement. "Didier Michaud-Daniel also brings a wealth of experience in professional services that will contribute to further develop Bureau Veritas."
Generated by readers, the comments included herein do not reflect the views and opinions of Rigzone. All comments are subject to editorial review. Off-topic, inappropriate or insulting comments will be removed.
RELATED COMPANIES