China-Vietnam Row Heats Up Over Competing Offshore Claims
by Quintella Koh
|
Rigzone Staff
|
Monday, July 02, 2012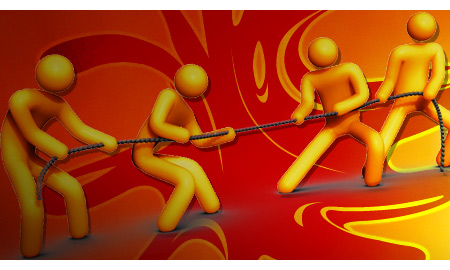 China has deployed four combat ready patrol ships to a disputed area of the South China Sea, state media Xinhua news agency said on Sunday, amid a deepening row with Vietnam over competing territorial claims.
Tensions in the South China Sea rose to a new level on June 25, 2012, when state-backed China National Offshore Oil Corp (CNOOC) said in a statement on its website that it is
opening nine offshore blocks in the South China Sea
for joint operation with foreign companies.
Seven of the blocks are sited in the Zhongjianan Basin, while two are located in areas covering the Wan'an Basin and the Nanweixi Basin. The blocks, in water depths between 984 feet to 13,123 feet (300 meters to 4,000 meters), span an area of 61,824 square miles (160,124 square kilometers), CNOOC said.
Vietnam reacted swiftly to CNOOC's announcement and it lashed out at China through a series of public statements.
The latest statement by the Vietnam Petroleum Association (VPA) on June 30, 2012, labeled China's move as "illegal" because the blocks encroach on what Vietnam claims are its territorial waters.
In relation to Vietnam's coastline, the blocks are 57 nautical miles from the coast of Nha Trang, Khanh Hoa Province and 37 nautical miles from Phu Quoc Island, data from the VPA shows. The blocks lie deeply on the continental shelf of Vietnam, overlapping offshore blocks from 128 to 132 and from 145 to 156 where PetroVietnam are operating, added the VPA.
"The VPA strongly condemns [CNOOC's] action and requests that it immediately cease the unlawful bid invitation," its statement read.
The waters which China and Vietnam are locking horns over is an area that covers a myriad of uninhabited islands and atolls, also known as the Spratly Islands.
The Spratly Islands have been a flashpoint for confrontation between China, Taiwan, Vietnam, the Philippines, Malaysia and Brunei on many occasions. All six have laid claim to the Spratly Islands that sit on potentially rich offshore oil and gas blocks.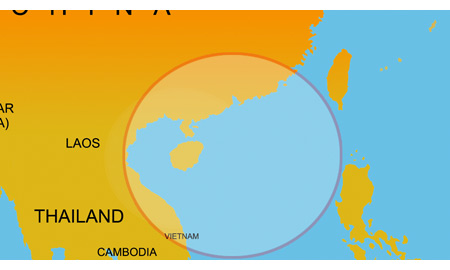 Generated by readers, the comments included herein do not reflect the views and opinions of Rigzone. All comments are subject to editorial review. Off-topic, inappropriate or insulting comments will be removed.