Norway Oil Strike Negotiations May Resume in Days
by Dow Jones Newswires
|
Kjetil Malkenes Hovland
|
Friday, June 29, 2012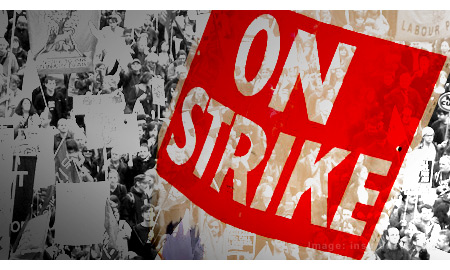 Norway's oil strike could come to an end this weekend, as the Norwegian Oil Industry Association told Dow Jones Newswires it might make contact with the striking unions in the coming days in hope of ending the strike which was launched Sunday.
The three striking unions decided Friday to avoid stepping up the industrial action, as the strike has already cut 15% of Norway's oil output and 7% of its natural-gas output.
"We see the fact that they don't step up the strike as so positive that we'll consider making contact with them in the course of the coming days," Oil Industry Association spokeswoman Eli Ane Nedreskar told Dow Jones Newswires.
If the parties manage to reach an agreement, oil and gas production on shut-down fields could resume in one or two days, according to the country's oil giant Statoil ASA.
The strike has shut down 230,000 to 250,000 barrels of oil production and 11.9 million cubic meters of gas output, according the Oil Industry Association.
"If we can get something in place, we can get back to where we were pretty fast," Leif Sande, leader of the union Industri Energi, told Dow Jones Newswires.
Unions have previously pushed for an early pensions agreement to be included into the collective agreement, but the Norwegian Oil Industry Association has said that the discussion about pensions doesn't belong in that setting.
The Oil Industry Association represents oil companies in centralized wage negotiations with the unions.
"The unions aren't stepping up the strike. This suggests that the will to strike is low. We take it as a signal that they are ready to drop the claim for pensions to be part of the collective agreement and wants dialogue," said Oil Industry Association negotiator Jan Hodneland in a statement.
Generated by readers, the comments included herein do not reflect the views and opinions of Rigzone. All comments are subject to editorial review. Off-topic, inappropriate or insulting comments will be removed.
RELATED COMPANIES