Interior Unveils 2012-2017 Offshore O&G Leasing Plan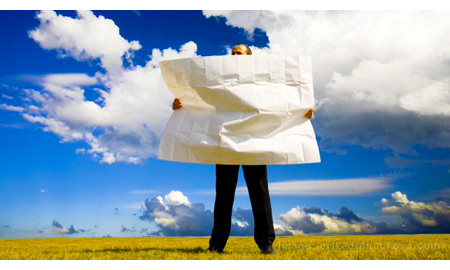 Secretary of the Interior Ken Salazar and Bureau of Ocean Energy Management (BOEM) Director Tommy Beaudreau on Thursday unveiled the proposed final offshore oil and gas leasing program for 2012-2017.
Salazar said the program would open "the vast majority of known offshore oil and gas resources for development over the next five years and includes a cautious but forward-looking leasing strategy for the Alaska Arctic."
"President Obama has made clear his commitment to expanding responsible domestic oil and gas production in America as part of this all-of-the-above energy strategy, and with comprehensive safety standards in place, this plan will help us to continue to grow America's energy economy and further reduce our dependence on foreign oil, while protecting marine, coastal and human health," Salazar said.
Fifteen potential lease sales, including 12 in the Gulf of Mexico and three offshore Alaska, are scheduled as part of the plan. These sales will occur in six planning areas: Western and Central Gulf of Mexico; the portion of the Eastern U.S. Gulf not under congressional moratorium; the Chukchi and Beaufort seas; and Cook Inlet planning area offshore south-central Alaska.
Two sales have been scheduled for the eastern Gulf of Mexico planning areas not under congressional moratorium. One special interest sale is scheduled for the Cook Inlet Planning Area in 2016, one for the Chukchi Sea in 2016, and one for the Beaufort Sea in 2017.
The estimated undiscovered technically recoverable resources in the total proposed final program include 67.7 billion barrels of oil and 306.6 trillion cubic feet of natural gas.
'Cautious Approach' to Arctic Leasing
Salazar said that Interior was taking a "cautious approach" to leasing in the Arctic that accounts for the Arctic's unique environmental resources and the social, cultural and subsistence needs of Native Alaskan communities and "draws from the best available science as well as any new information that we may learn from activity on current leases."
Certain Arctic coastal areas will continue to be excluded from leasing, including a 25-mile buffer area near the coast of Chukchi, as well as two subsistence whaling areas in the Beaufort near Barrow and Kaktovik, Alaska. The program also identifies an additional exclusion area in the Chukchi near Barrow that will not be available for leasing because of its important to Native Alaskans for subsistence hunting and fishing.
"Offshore oil and gas leasing should not be 'one size fits all'," said Beaudreau. "For example, the area-wide leasing model that works for the Gulf of Mexico, where there is a long and consistent history of offshore exploration and development, is not suited for the Arctic."
Areas offshore the U.S. Atlantic and Pacific coasts are not included for leasing. BOEM is pursuing a specific strategy for the Atlantic that is focused on expediting efforts to facilitate updated resource evaluation to support future leasing decisions, including completion of an environmental review that could support approval for new seismic and other survey activity in the Mid and South Atlantic as early as 2013.
'A Step Backward'
The American Petroleum Institute (API) on Thursday described the proposed five-year plan as "a step backward" that would limit future U.S. energy production.
The plan is "particularly disappointing" given that the recent successful lease sale in the Gulf of Mexico demonstrated the industry's commitment to investing in American-made energy, said Erik Milito, API group director of upstream and industry operations.
"While vitally important, the Western and Central Gulf of Mexico areas included in this proposed offshore program are not 'new' areas," Milito commented. He added that the plan pushes back the 2015 Beaufort lease sale, where leasing has already occurred
"We look to the administration and Congress to begin working on a new plan that opens areas in the Eastern Gulf, the Pacific, and the Atlantic, such as offshore Virginia and South Carolina, where we continue to see bipartisan support for new offshore drilling."
Generated by readers, the comments included herein do not reflect the views and opinions of Rigzone. All comments are subject to editorial review. Off-topic, inappropriate or insulting comments will be removed.
RELATED COMPANIES
Company: US Department of the Interior
more info