Norway's Oil Production Plummets Due To Strike
by Quintella Koh
|
Rigzone Staff
|
Thursday, June 28, 2012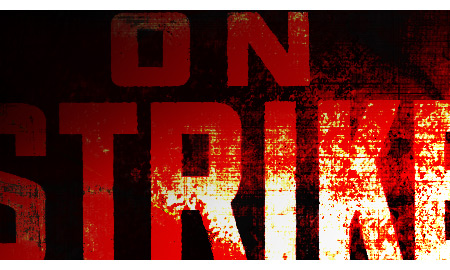 A strike in Norway, initiated by 708 offshore workers on the Oseberg and Heidrun fields in the North Sea has resulted in a 15-percent removal of Norwegian oil production from the physical crude market, the Norwegian Oil Industry Association (OLF) said Wednesday.
"The strike in Norway will become a major factor supporting Brent prices if it lasts beyond this week," IHS Purvin & Gertz managing director Victor Shum told Rigzone Thursday. "Under more bullish market conditions, Brent prices will have certainly experienced a stronger rally," added Shum.
The latest estimates from the OLF show that the striking workers will soon cause a loss of more than NOK 1 billion ($168 million) in company and state revenues.
"What the unions call a moderate stoppage has halted 15-percent of Norwegian oil production and seven-percent of its gas output. Apart from its major financial consequences, downing tools in this way is damaging Norway's reputation as a stable supplier of oil and gas," Director of Employee Policy at OLF Jan Hodneland said in a statement.
Industry Energy, the Norwegian Union of Energy Workers (Safe), and the Norwegian Organisation of Managers and Executives have taken 708 of their members out on strike at 4 a.m. local time on June 24, 2012. Production at Statoil's
Oseberg
and
Heidrun
fields in the North Sea and its Tjeldbergooden industrial complex in mid-Norway were affected on the same day.
The OLF issued an updated report on June 26, 2012 which stated that the striking workers had caused a mass shutdown of the Huldra, the Brage, the Veslefrikk A and B, and the Oseberg C platforms. These platforms are tied back to the Oseberg field center in the North Sea.
In addition to Statoil, the strike also involves employees of British oil giant BP's Norwegian division and ESS Support Service, owned by the British Compass Group. The BSS-ESS operated
Skarv field
is affected as well, as plans to start production on the field in the autumn will be delayed.
Oseberg is a Statoil-operated offshore oil field in the North Sea located 87 miles (140 kilometers) northwest of the city of Bergen. The Heidrun oil field is an oil and gas field located 109 miles (175 kilometers) west of Kristiansund while the Skarv field is sited 22 miles (35 kilometers) north of the Norne field and 28 miles (45 kilometers) south of the Heidrun field.
The Oseberg field is critical in the oil market as crude produced from it forms part of the Brent Index. The index represents the average price of trading in the 21-day BFOE (Brent Blend, Forties, Oseberg, Ekofisk) market in the relevant delivery month as reported by the industry media.
Generated by readers, the comments included herein do not reflect the views and opinions of Rigzone. All comments are subject to editorial review. Off-topic, inappropriate or insulting comments will be removed.