Exec: 'Get It' and Get the Job
by Matthew V. Veazey
|
Rigzone Staff
|
Thursday, June 28, 2012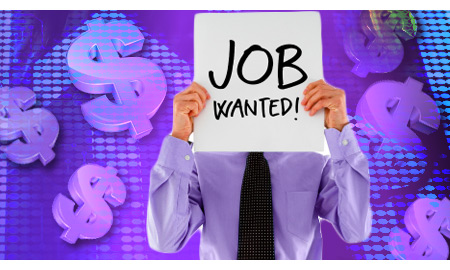 What do shaving, one-page resumes, dressing professionally and possessing a realistic grasp of the business world have in common?
In one Alabama banking executive's view, they can help recent college graduates get hired.
The daily newspaper of Alabama's capital city recently published a column by John Norris, economist and managing director of Birmingham-based Oakworth Capital Bank, heralding a characteristic that can give job applicants an edge: the ability to "get it."
Using anecdotal evidence based on his own experience in business as well as feedback he has received from others in a position to extend job offers, Norris laments the naiveté that he has seen among far too many young graduates during job interviews. Although a solid academic record is important, he argues in his column that applicants boost their marketability by exhibiting other attributes that typically are not taught in the classroom. Such qualities include good time management, previous work experience, resourcefulness, personal responsibility and a sense of direction.
"Common sense is a key element in the interviewing process, but so is determination," Norris told Rigzone. "The employer has something you want; what are you going to do to get it? How are you going to stand out in the crowd?"
Norris points out than a recent graduate who assumes that a degree entitles him or her to a job may quickly gain a different perspective after speaking with a prospective employer.
"Interviewing for a job is a crash course in how the real world works," Norris said. "This is eye-opening to a lot of recent graduates, who have to grow up more quickly than they would like."
In addition, Norris said having the right personal contacts and a diploma from a well-regarded institution can be useless in getting hired when an applicant overlooks factors such as personal hygiene and respect for the interviewer's time.
"I once had a client who asked me to talk to his son who couldn't get an interview anywhere despite holding a couple of degrees from Georgia Tech," Norris recalled. "He showed up late for the meeting, hadn't shaved that morning, wasn't wearing proper business attire, and had a three-page resume."
"You could have knocked me over with a feather," he continued. "If he hadn't been my client's son, I would have kicked him out of the door, and told him so."
Being able to clearly articulate professional goals is also a worthwhile exercise, Norris said. He elaborated on this point with a story of another interview.
"A few years ago, we interviewed a young woman to work at our new bank," Norris recalled. "When we asked her why she wanted to work for us, she said: 'I don't know. I guess it would be kind of cool to work with money.'"
The applicant did not get the job, but the encounter at least provides Norris and his colleagues with occasional moments of levity.
"We still laugh about it," Norris said.
Finally, Norris encourages recent grads seeking jobs to demonstrate personal initiative. "I once interviewed a person for a job and decided to go silent on him for a week or so to test their resolve," Norris said.
"They didn't email, call or reach out to me in any fashion. So, I assumed they weren't as interested in the position as I thought they would be. Turns out they were, but they didn't want to be too forward or presumptuous. Hmm… How can I put that type of person in front of prospects?"
In a similar vein, another applicant told Norris that he did not want to come across as "too eager."
"I told him that was a shame, because that was exactly what I wanted him to be," Norris said.
"Getting a job is sales," Norris concluded. "You are selling yourself to an employer. The quicker the candidate understands this, the quicker they will land a job."
You've likely noticed this article makes no mention of the oil and gas industry. That's where you come in! We invite you to share your thoughts on how a young, prospective oil and gas industry employee can demonstrate in a job interview that he or she "gets it."
Generated by readers, the comments included herein do not reflect the views and opinions of Rigzone. All comments are subject to editorial review. Off-topic, inappropriate or insulting comments will be removed.