Italy Lifts Ban for Certain Offshore Drilling Projects
|
Wednesday, June 27, 2012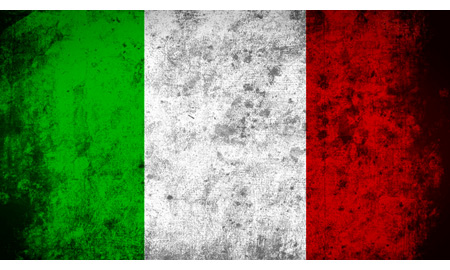 The Italian government has moved to allow the go-ahead for certain offshore oil and gas projects banned under Decree No.128/10 that came into force in August 2010 in the wake of the Deepwater Horizon disaster.
The 2010 decree banned offshore exploration and production activities involving liquid hydrocarbons within five miles of the Italian coast, and also banned similar activities within 12 miles of certain designated protected marine and coastal areas.
The new legislation, Decree No. 83/12, was published on June 26 and is effective immediately, although it requires further ratification by the Italian parliament within 60 days.
Under the new decree the restrictions under DL 128/10 will no longer apply to:
Applications for production concessions that were under review at the time DL 128/10 came into force, and any connected or subsequent proceedings.
Any titles, including exploration licenses that had already been issued prior to DL 128/10 coming into force.
Any proceedings connected with or subsequent to such titles, including possible extensions of the same.
On Wednesday, Bill Higgs – Chief Executive of Mediterranean Oil and Gas, which operates the
Ombrina Mare field
that was affected by the ban – commented:
"We are very pleased that the Italian government has clarified that production concessions and exploration licenses issued prior to the implementation of DLGS 128/2010 are to be exempt from the offshore ban, subject to the decree being ratified by parliament. Being able to continue with the development of the Ombrina Mare field is of strategic importance to the company, and a very positive step for both the company and for the local economy."
The Ombrina Mare oil and gas field, which is located in the central Adriatic, contains certified P1 and P2 oil reserves of 40 million barrels as well as P1/P2 gas reserves amounting to 6.5 billion cubic feet. Mediterranean Oil & Gas can now seek the award of a production concession covering the field.
In a research note on Mediterranean Oil & Gas published Wednesday, oil analysts at London-based Liberum Capital wrote:
"A decree by the Italian government has opened the door for the development of Ombrina Mare. It is still not certain that the decree will be approved but there has been a significant increase in the probability that this key asset… could be developed."
If the new decree is ratified it should also be beneficial to Petroceltic International – an oil and gas junior whose
Elsa
discovery in the Adriatic was also affected by the Italian offshore drilling ban. At Elsa Petroceltic is sitting on resources estimated at some 100 million barrels of oil and 31.5 billion cubic feet of gas.
Generated by readers, the comments included herein do not reflect the views and opinions of Rigzone. All comments are subject to editorial review. Off-topic, inappropriate or insulting comments will be removed.
RELATED COMPANIES
Company: Petroceltic International PLC
more info
Company: Mediterranean Oil & Gas
more info