Junior O&G Firms Remain Vulnerable to Takeover
by Jon Mainwaring
|
Rigzone Staff
|
Thursday, June 28, 2012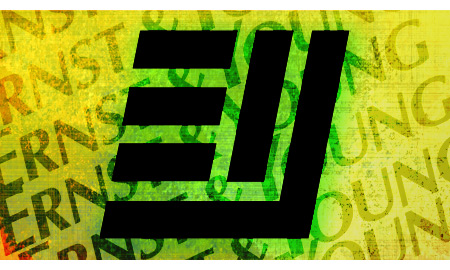 Running a junior oil and gas company will present you with a headache at the best of times. Given the inherent cost and risk involved in drilling coupled with the usual lack of financial resources that goes with small capitalization businesses, it is not a job for the faint of heart.
But the headache is made far worse at times of generally weak equity and debt markets, such as right now.
So, you would think that the stock prices of junior oil and gas companies would currently be suffering amid all the gloom and doom that the economies around the world have experienced recently.
However, one striking statistic when it comes to junior oil and gas firms was their aggregate strong performance during the first three months of the year on London's Alternative Investment Market – home to the shares of more than 100 such firms. In May, Ernst & Young reported that its 'Oil and Gas Eye' index of junior exploration and production shares on AIM enjoyed a 24-percent gain during the first quarter of 2012 – easily outperforming the large-cap oil and gas sector (indeed, the FTSE-350 Oil and Gas Producers' index fell by nearly 3 percent in 1Q 2012).
Those working at an AIM-quoted oil junior might be considered very fortunate to see stock in their business going up, especially if they are rewarded with shares or stock options themselves. But according to Jon Clark, associate partner at accountancy firm Ernst & Young and its UK head of oil and gas transactions, increasing mergers and acqusitions activity explains the strong stock performance among oil and gas juniors during 1Q 2012.
"The reason that they are vulnerable is also the reason why their values have been going up," he told Rigzone in a recent interview.
Indeed, in May, when E&Y published its quarterly review of its Oil and Gas Eye index, the firm pointed out that the strong general performance shown by oil and gas juniors quoted on AIM during the first quarter was due to mounting takeover speculation as well as some success with the drill bit among these junior firms.
More recently, amid the mounting eurozone crisis, equity markets have been turbulent once again and have hit the shares of a number of oil and gas juniors – with the odd exception of shares that are currently subject to a bid approach. And weaker share prices make these firms even more vulnerable to takeover.
Tight funding windows
Of course, being taken over by a larger oil firm can be a good thing. But even directors and employees loaded up with stock options might feel aggrieved if they are sitting on projects destined to deliver significant value over the long term and the firm they work for gets taken out for a tiny fraction of what those projects might be worth in five to 10 years' time.
The last time the equity markets suffered this amount of uncertainty was almost four years ago, when the financial crisis blew up with the destruction of Lehman Brothers. Back then many AIM juniors--that today are sitting on assets waiting to be developed--were still in their exploration phase and could muddle their way through.
"So if you look back to 2008, when the market was again struggling to raise capital it was very easy on an exploration basis to actually manage your commitment so you didn't need to deploy a lot of capital when the funding windows were quite tight," Clark said.
"But if you fast forward to the present time, those companies that have been successful have now got development projects to finance, but the oil and gas industry runs on a 'time value of money' basis. So, if you've got discovered reserves and you are not developing you are losing value and shareholders can see that quite clearly, so there is a lot of pressure for companies to progress their developments or monetize them in some way, shape or form."
"Progress requires both operational expertise and funding, and quite significant amounts of funding from both the debt and equity markets. And that's not necessarily available for all of these small companies. So many of the transactions that you see in the market have been about that need," Clark continued.
A clear example of such a company is Cove Energy. Currently one of AIM's biggest constituent companies, with a market capitalization of more than $2 billion, the East Africa-focused company is sitting on an 8.5-percent share of several gas discoveries operated by Anadarko in the Rovuma Basin, offshore Mozambique.
Cove is now the subject of a takeover battle between Royal Dutch Shell and Thailand's PTTEP.
"[Cove] originally started an asset-sale process back before Christmas, and I think they relatively quickly realized that people would rather just buy the company. And then they switched to a relatively protracted corporate process there," said Clark.
Despite very poor equity and debt markets currently, explorers should be able to muddle through again as they did in 2008. But Clark expects further takeover activity among those firms that have reached a stage where they need to develop discovered fields.
"Actually the companies with exploration programs are in reasonable funding conditions. It's those with development projects that need both significant amounts of money – debt and equity – but also possibly expertise that small companies don't have in house," he said.
"So there's quite a big growth journey for those companies to go on if they are going to monetize those resources themselves, and sometimes that's not possible to do even in a good market. At the moment, the capital markets are not strong and I think that's the catalyst that's making the transactions happen now rather than in some other point in time."
"Those sorts of companies who've really got one project, and whose values are going to fall if those developments don't progress, I think they're going to be vulnerable."
Generated by readers, the comments included herein do not reflect the views and opinions of Rigzone. All comments are subject to editorial review. Off-topic, inappropriate or insulting comments will be removed.