Tight Oil Production to Boost Future U.S. Oil Production
by Karen Boman
|
Rigzone Staff
|
Tuesday, June 26, 2012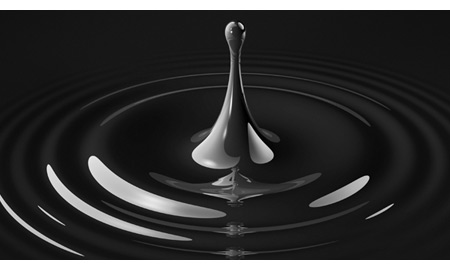 Tight oil resources, mostly from the Bakken and Eagle Ford plays, will fuel most of the growth in Lower 48 onshore crude oil production in the United States through 2035, according to the U.S. Energy Information Administration's (EIA) Annual Energy Outlook 2012.
Tight oil production is expected to rise past 1.3 million barrels of oil per day (bopd) in 2027 before declining to about 1.2 million bopd in 2035 as "sweet spots" are depleted, EIA reported on June 25.
Besides the Bakken and Eagle Ford, EIA's assessment also included the Austin Chalk, Avalon/Bone Springs, Monterey, Niobrara, Spraberry and Woodford formations.
"Additional tight oil resources are likely to be identified in the future as more work is completed to identify currently producing reservoirs that may be better categorized as tight formations, and as new tight oil plays are identified and incorporated," EIA said in a statement.
Production from tight oil plays in the United States and production using enhanced oil recovery will add to the projected increase in U.S. crude oil production from 2010 through 2035, EIA reported.
Crude oil production using carbon dioxide (CO2) enhanced oil recovery (EOR) will rise significantly after 2020, when oil prices are higher, the more profitable tight oil deposits are depleted, and affordable anthropogenic sources of CO2 are available.
EIA reported that crude production using CO2-EOR would plateau at about 650,000 bopd from 2032 to 2035, when its profitability is limited by reservoir quality and CO2 availability. From 2011 through 2035, CO2-EOR production exceeds 4 billion barrels of oil.
U.S. oil production has grown from 5 million bopd in 2008 to 5.5 million bopd in 2010, and continued development of tight oil and ongoing development of offshore resources in the U.S. Gulf of Mexico is expected to continue pushing domestic oil production higher, EIA said. EIA estimates that total U.S. crude oil production in 2035 could range from 5.5 million bopd to 7.8 million bopd.
U.S. dependence on oil imports and other liquids is expected to decline in the assessment's reference case, primarily due to rising energy prices and growth in U.S. crude production to over 1 million barrels of oil per day above 2010 levels in 2020, but also due to increased use of domestic biofuels and slower energy consumption in the transportation sector, EIA reported.
"Although U.S. consumption of petroleum and other liquid fuels continues to grow through 2035 in the Reference case, the reliance on imports of petroleum and other liquids as a share of total consumption declines," said EIA in a statement.
As a result, increased United States' oil production and slow consumption growth mean the United States will become a net exporter of petroleum products, with net exports increasing from .18 million bopd in 2011 to .34 million bopd in 2035 in the Outlook's reference case.
Shale Gas Production to Increase
Shale gas production also will increase in the outlook's reference case from 5 trillion cubic feet (Tcf) per year in 2010 to 13.6 Tcf/year in 2035. EIA forecasts that U.S. gas production will exceed consumption early in the next decade in the Outlook's reference case.
This outlook reflects the increased use of liquefied natural gas outside North America, strong growth in domestic natural gas production, reduced pipeline imports and increased pipeline exports, and relatively low natural gas price in the United States, EIA said.
"As with tight oil, when looking forward to 2035, there are unresolved uncertainties surrounding the technological advances that have made shale gas production a reality," said EIA.
The potential impact of those uncertainties results in a range of outcomes for U.S. shale gas production from 9.7 Tcf to 20.5 Tcf per year when looking forward to 2035.
Generated by readers, the comments included herein do not reflect the views and opinions of Rigzone. All comments are subject to editorial review. Off-topic, inappropriate or insulting comments will be removed.
RELATED COMPANIES