Musings: Rhode Island Should Wish It Had O&G Resources
by G. Allen Brooks
|
Parks Paton Hoepfl & Brown
|
Friday, June 22, 2012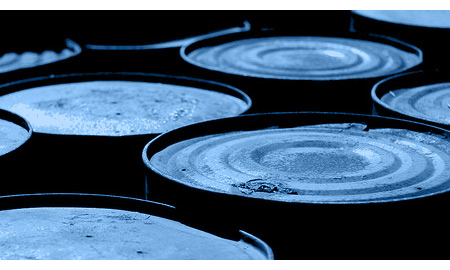 The Rhode Island state legislature finished its annual session last week. Reading and listening to the news, we harkened back to that old Texas expression that you hold onto your wallet when the legislature is in session in Austin. That seems to be an apt expression for the Rhode Island legislature meeting on Smith Hill in Providence. Taxes are going up in Rhode Island, but the politicians continue to bank on questionable revenue assumptions, in particular banking on growth in gaming revenues. An article in The Providence Journal focused on a chart showcased by a Rhode Island state senator during the budget debate showing where the state's revenues came from. His chart attempted to point out how dependent Rhode Island is on revenues from slot machines and a gambling casino. This gaming dependence is dangerous as neighboring Massachusetts is moving forward to approve six new casino sites, four of which will ring Rhode Island.
Rhode Island currently depends on gaming revenues for nearly 11 percent of its budget. This dependency has grown over time. In fact, gaming revenues have more than doubled over the past 10 years, and are up 50 percent over the past four years. The danger is if the Massachusetts casinos are built, Rhode Island's gross gaming revenue could be cut in half over the next four years (Exhibit 19) forcing the politicians to look for new revenue sources elsewhere.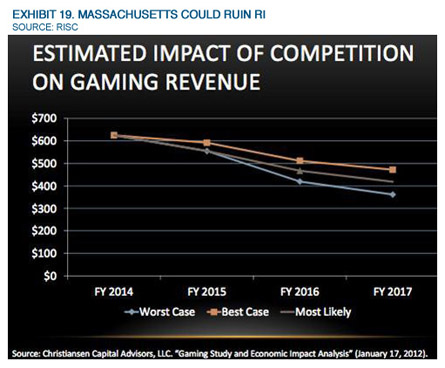 Unfortunately, Rhode Island was not endowed with fossil fuels to exploit. A March article in The Columbus Dispatch focused on the role of oil and gas taxes in easing the tax burden for Ohio's citizens during a debate about revising the state's oil and gas taxes.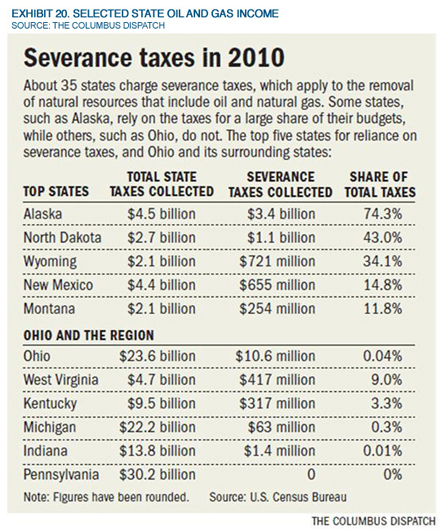 It is interesting how different states have used the revenues from their oil and gas severance taxes to fund their governments. Surprisingly, Texas was not on that list, which is because its oil and gas income amounted to only $2.6 billion last year, or 6.6 percent of the state's $39 billion in tax revenues. In a 2011 study of America's top states for business prepared by CNBC, ten factors were considered: cost of doing business; workforce; quality of life; economy; transportation and infrastructure; technology and innovation; education; business friendliness; access to capital; and cost of living. The top state economically was North Dakota with Rhode Island ranked 42nd. Texas came in at 14th place. In the overall state rankings, Virginia was first, with Texas in second place. Rhode Island brought up the rear in 50th place. I doubt all the offshore wind farms the state may build will ever replace the 11 percent of Rhode Island's tax revenues coming from gaming. They probably will never contribute even 6.6 percent of the state's spending. Oh for an oil or gas well or two.
Generated by readers, the comments included herein do not reflect the views and opinions of Rigzone. All comments are subject to editorial review. Off-topic, inappropriate or insulting comments will be removed.