UPDATE: US Gulf Producers Shut Production, Evacuate Staff as Storm Nears
by Dow Jones Newswires
|
Ben Lefebvre
|
Saturday, June 23, 2012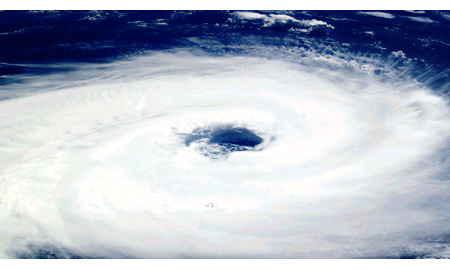 HOUSTON - Oil and gas producers preparing for the likelihood of a tropical storm in the U.S. Gulf of Mexico have shut in 8% of total oil and gas production in the region, the U.S. Bureau of Safety and Environmental Enforcement said Saturday.
BHP Billiton and others have evacuated personnel from nine production platforms and one rig in the Gulf as an ill-defined group of storms makes its way north through the Gulf. The National Weather Service said the system, already bringing heavy rain and winds of up to 29 miles an hour to parts of Florida and Cuba, has a 90% chance of becoming a tropical depression or tropical storm within two days. The storm could possibly move northwestward toward Texas during that time, the center said.
Anadarko said Saturday it shut in production at its Neptune, Independence Hub, Constitution and Marco Polo facilities in the eastern and central portions of the Gulf and will evacuate all employees from them once the work is complete. The Independence Hub is a group of 11 gas fields located 123 miles southeast of Biloxi, Miss., and the largest natural-gas-processing facility in the Gulf. In 2010, it processed 550 million cubic feet a day, or about 9% of total Gulf of Mexico natural gas output.
BP PLC, Chevron Corp., ConocoPhillips and Apache Corp. started evacuating nonessential personnel from their Gulf production platforms Saturday, following in the footsteps of Anadarko Petroleum Corp., Marathon Oil Corp., Murphy Oil Corp. and Royal Dutch Shell Plc, which all started similar precautions on Friday. BHP Billiton Ltd. Friday shut in production at two of its U.S. Gulf wells.
BP, by far the largest oil and gas producer in the deep-water Gulf of Mexico, operates four of the seven largest oil and gas platforms in the Gulf, which produced a combined 410,000 barrels of oil equivalent a day in 2010.
"We will begin evacuating nonessential personnel from BP-operated facilities in the Gulf, as well as taking other precautions to safeguard our offshore workforce and operations," BP spokesman Brett Clanton said. The company is also "taking precautions" at its 406,000 barrel-a-day refinery in Texas City, Texas, Clanton added. The refinery is the second largest in the state after Exxon Mobil Corp.'s 560,000 barrel-a-day refinery in Baytown, Texas.
Apache said it is evacuating nonessential workers from its operations in the Central Gulf East but has not yet shut in any production. Apache is the largest producer in the shallow waters off the Gulf, having produced about 44,000 barrels of oil a day and 600 million cubic feet of natural gas a day there in 2010.
ConocoPhillips said it evacuated nonessential personnel from its Magnolia platform, one of the company's smallest in the Gulf.
Tropical storms and hurricanes can be disruptive to the U.S. Gulf's massive energy infrastructure. Nearly 600 production platforms dot the Gulf, according to the BSEE. Production platforms are stationary throughout a project's duration, unlike moveable rigs.
Gulf of Mexico federal offshore production accounts for 29% of oil and 12% of gas production in the U.S., down from about 30% for oil and 17% for gas in 2005, according to the U.S. Energy Information Administration.
As of March, federal offshore production from the Gulf was 1.4 million barrels of oil a day and 4.4 billion cubic feet of gas a day, down from its peak of 1.7 million barrels of oil a day and 6.3 billion cubic feet of gas a day in 2010.
Generated by readers, the comments included herein do not reflect the views and opinions of Rigzone. All comments are subject to editorial review. Off-topic, inappropriate or insulting comments will be removed.
RELATED COMPANIES