House Passes Domestic Energy and Jobs Act
by Karen Boman
|
Rigzone Staff
|
Thursday, June 21, 2012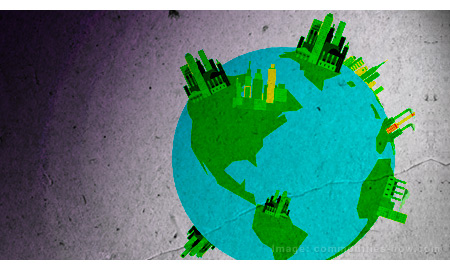 The U.S. House of Representatives on Thursday passed the Domestic Energy and Jobs Act, a package of seven bipartisan bills that seek to spur economic growth and job creation through increased domestic energy production.
American Petroleum Institute Executive Vice President Marty Durbin on Thursday applauded the passage of the Act, saying the legislation would open up more areas for energy production while streamlining the permitting process.
"Efforts to increase leasing of federal lands and speed up the permitting process will result in faster job growth and drive economic growth in areas that need it," said Durbin. "The quicker we put people to work the faster our economy will recover."
Durbin noted that the Keystone pipeline project, which would bring Canadian oil into the United States, should be part of any jobs and infrastructure plan. The project would put thousands of Americans to work and continues to be one of the greatest "shovel-ready projects awaiting approval.
"We urge the transportation conferees to include the Keystone provision in the final Highway bill agreement. Unemployment remains high, now is not the time to deny good paying energy jobs," Durbin commented.
The bill "goes a long way toward introducing greater certainty for the responsible development of American oil and natural gas on public lands," said Kathleen Sgamma, vice president of government and public affairs for the Western Energy Alliance.
"Western Energy Alliance is pleased to see Congress moving to add regularity to the federal planning, leasing and permitting processes," Sgamma noted. "This bill also reduces uncertainty from frivolous lawsuits that prevent job creation and economic growth in the West."
"This administration's lack of a plan to allow for the safe and reliable development of energy on federal lands severely limits our ability to achieve an economic and manufacturing renaissance," said House Majority Whip Kevin McCarthy (CA-22) in a statement on Thursday.
"The Domestic Energy and Jobs Act requires that the federal government plans for the responsible development of energy-rich, federally-owned lands," said McCarthy. "Doing this will increase American-made energy while creating American-made jobs. There is no reason for the Senate not to act on this common-sense American jobs bill."
The Domestic Energy and Jobs Act includes seven bills:
The Domestic Energy and Jobs Act of 2012 (H.R. 4480): Introduced by Rep. Cory Gardner (CO-4), H.R. 4480 would require President Obama to develop a plan to allow for more leasing of federal lands for exploration and production if he releases oil from the Strategic Petroleum Reserve.
The Planning for American Energy Act of 2012 (H.R. 4381): Introduced by Rep. Scott Tipton (CO-3), the bill would require the Secretary of the Interior to establish an all-of-the-above energy program for federal lands by reviewing the nation's energy needs and then establishing goals for federal land energy production to meet those needs from all energy sources, including oil, gas, coal and renewables.
The Providing Leasing Certainty for American Energy Act of 2012 (H.R. 4382): Introduced by Rep. Mike Coffman (CO-6), this bill would require a minimum annual acreage leasing plan that makes available at least 25 percent of lands open for leasing each year for which there is interest in development.
H.R. 4382 would also set firm timelines for the Secretary of the Interior to issue leases and adjudicate lease protests. The Interior Secretary also would be prohibited from withdrawing leases and adding additional lease stipulations after they have been sold.
Streamlining Permitting of American Energy Act of 2012 (H.R. 4383): Introduced by Rep. Doug Lamborn (CO-5), this would streamline and reform the permitting process to encourage the timely development of federal resources.
The National Petroleum Reserve Alaska Access Act (H.R. 2150): Introduced by Rep. "Doc" Hastings, (WA-4), would see to ensure oil and gas reserves in the National Petroleum Reserve-Alaska are developed and transported in a timely, efficient manner.
The BLM Live Internet Auctions Act (H.R. 2752): Introduced by Rep. Bill Johnson (OH-6), would give the Secretary of the Interior authority to conduct Internet-based auctions for onshore leases.
The Gasoline Regulations Act of 2012 (H.R. 4471): Introduced by Rep. Ed. Whitfield (KY-1), H.R. 4471 would require an interagency committee to conduct a cumulative analysis on certain Environmental Protection Agency rules and actions that impact the price of gasoline and diesel fuels.
H.R. 4471 would also pause the implementation of the Tier 3 fuel standards, refinery New Source Performance Standards, and ozone standards until six months after the report is submitted to Congress.
Generated by readers, the comments included herein do not reflect the views and opinions of Rigzone. All comments are subject to editorial review. Off-topic, inappropriate or insulting comments will be removed.