Exxon, Total Bid for Gas Drilling in The Black Sea
by Dow Jones Newswires
|
Thursday, June 21, 2012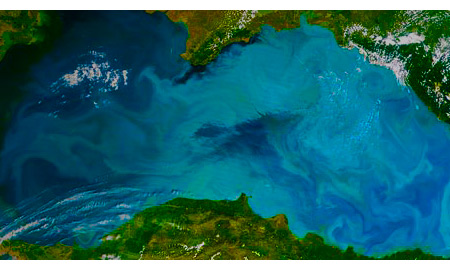 SOFIA, Bulgaria - U.S. oil giant ExxonMobil, France's Total and British Melrose Resources have filed bids for deep-water gas drilling in the Black Sea, Bulgaria's Economy and Energy Minister Delyan Dobrev said Thursday.
The three companies filed preliminary bids and must now submit binding offers by July 4, Dobrev told an energy forum in Sofia.
The ministry will then choose a winner by the end of July, he said.
The tender is for the Khan Asparuh 1-21 block, which spans 15,000 square kilometers (5,791 square miles) off Bulgaria's Black Sea coast near the border with Romania.
"The hopes for finding substantial amounts of gas are very high," Dobrev said.
Between 40 and 80 billion cubic meters (1.1-2.3 billion cubic feet) of gas have already been found in Romanian waters just 15 kilometers (9.3 miles) north of the Bulgarian field, he added.
"Such quantities could cover Bulgaria's gas needs for the next 15-20 years," Dobrev said.
Bulgarian energy experts have long known the block's gas potential but the depth at which the deposits lay--about 5,000 meters under the seabed--has raised many technical issues and questions about feasibility.
Melrose Resources is currently exploring three smaller fields south of Khan Asparuh, with a potential of 2.8 billion cubic feet of gas.
Bulgaria recently set out to diversify its gas sources by seeking to link up to alternative delivery routes as well as to develop some local production.
The small Balkan country is almost totally dependent on Russian gas deliveries via Ukraine for its annual domestic consumption of about 3.0 million cubic meters of gas.
Generated by readers, the comments included herein do not reflect the views and opinions of Rigzone. All comments are subject to editorial review. Off-topic, inappropriate or insulting comments will be removed.
RELATED COMPANIES