Tanzania Gas Reserves Estimate At 28.7 Tcf On New Finds
by Dow Jones Newswires
|
Nicholas Bariyo
|
Wednesday, June 20, 2012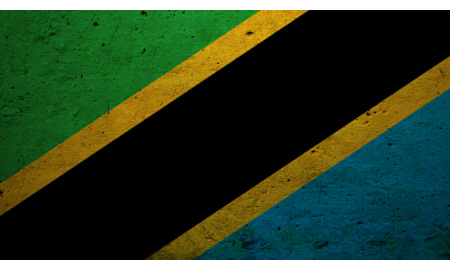 Major new natural gas discoveries in Tanzania have pushed the reserve estimates up to 28.7 trillion cubic feet from 10 trillion cubic feet, Tanzania's deputy energy and minerals minister told Dow Jones Newswires Wednesday.
These latest finds in the country's deep-water gas blocks are attracting new interest from a host of international oil companies especially as the bulk of the country's offshore and onshore gas and oil blocks are yet to be explored, Stephen Masele said.
"We are encouraging companies to maintain the current momentum in the gas and oil exploration sector," he said.
Last week's discovery of around 3 trillion cubic feet of gas reserves in block 2 by Norwegian oil company Statoil ASA and U.S.-based Exxon Mobil Corp. has cut the risk.
Tanzania, which is slowly becoming a regional gas hub after a flurry of discoveries, has around a dozen deepsea blocks that are yet to be explored due to disputes over revenue sharing with the semi-autonomous archipelago of Zanzibar.
The U.S. Geological Survey estimates that East Africa's coastal region holds up to 441 trillion cubic feet of natural gas.
Tanzania is also trying to boost power generation at gas-fired thermal plants as it seeks to wean its electricity sector away from unreliable hydro power generation as well as the expensive diesel-fired thermal plants.
In January, the state power utility raised electricity tariffs by at least 40% citing higher generation costs due to the acquisition of emergency diesel-fired thermal plants. The increase mainly affected gold miners and other large industrial power consumers.
Currently, Tanzania uses around 200 million cubic feet of gas a day to run thermal plants, plans are underway to double gas production by the end of 2013, according to Mr. Masele.
Other oil and gas exploration companies operating in Tanzania include Canada's Orca Exploration Group Inc., Australia's Beach Energy Ltd., France's Total E&P Activities Petrolieres and London-listed Aminex PLC.
Generated by readers, the comments included herein do not reflect the views and opinions of Rigzone. All comments are subject to editorial review. Off-topic, inappropriate or insulting comments will be removed.