Far East Energy Wins Right to Continue Exploring Laochang Block
by Quintella Koh
|
Rigzone Staff
|
Wednesday, June 20, 2012
US-based Far East Energy Corporation, an operator of coalbed methane projects, said Tuesday that it has received approval from the Ministry of Commerce (MofCom) of the People's Republic of China (PRC) to continue exploring the Laochang Block in Yunnan, China.
The approval states that Far East will be able to explore on the block of around 169 square miles (438 square kilometers) until December 31, 2013.
Far East has also received approval from Mofcom to relinquish its exploration right in the Enhong Block.
Far East has drilled 11 wells in the Laochang Block, compared to only three in the Enhong Block, and large portions of Enhong were considered to be marginal or non-prospective.
"This is an excellent resolution for Yunnan," Far East CEO and President Michael R. McElwrath said in a statement.
"For the past several years, as we focused our attention on
validating Shouyang as the premier
, or one of the premier coalbed methane blocks in China, due to its uniquely high permeability and pipeline access, we have endeavored to determine the value potential of our Yunnan blocks. After reviewing the results of the three exploration wells in the Enhong Block and eleven in the Laochang Block, as well as considering the very difficult topography in Enhong, we have concluded that the Laochang Block has superior potential, and have elected to focus all Yunnan activities there," McElwrath added.
Far East is at present waiting for MofCom to grant it an extension on its exploration rights in the Shouyang field.
The Shouyang field, sited in Shanxi, China, covers 757 square miles (1,960 square kilometers). An independent report on the field, prepared by Netherland, Sewell & Associates (NSAI) and issued in July 2011, stated that the Shouyang field could contain 8.6 trillion cubic feet of coalbed methane.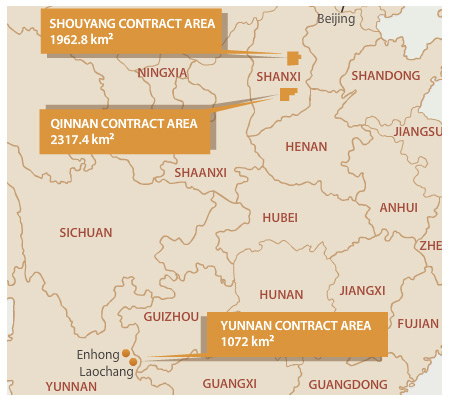 Generated by readers, the comments included herein do not reflect the views and opinions of Rigzone. All comments are subject to editorial review. Off-topic, inappropriate or insulting comments will be removed.
RELATED COMPANIES