E&Y Study: O&G Companies Focus on Drillbit Growth in 2011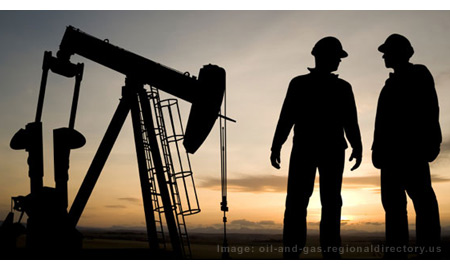 Exploration and development spending grew by 38 percent to $106.1 billion in 2011 as oil and gas producers shift their focus away from acquiring properties to exploring and developing their existing asset holdings, Ernst & Young reported in its fifth annual U.S. E&P benchmark study.
In 2010, the companies surveyed spent $42.2 billion on acquiring proved properties; in 2011, they spent $12.1 billion. Exploration and production (E&P) companies also spent $59.1 billion in 2010 acquiring unproved properties; that spending level decreased to $30.8 billion in 2011.
The higher acquisition spending in 2010 reflects the trend of major oil and gas companies acquiring independents with unconventional resource holdings, including ExxonMobil's acquisition of XTO Energy. Chevron's acquisition of Atlas Energy marks the tail-end of the corporate acquisitions streak as majors sought to enter the shale gas market, said Marcela Donadio, Americas Oil & Gas Leader for Ernst & Young.
Strong oil prices and advances in exploration and production technology – which launched the shale gale in natural gas -- is now being applied to unconventional plays such as the Bakken.
"Oil production from the Bakken is changing the curve of United States oil production," said Donadio.
The refocus on oil and liquids exploration and production has resulted in companies such as EOG Resources and Chesapeake Energy, which had previously been heavily focused on natural gas, leading the charge for shifting to oil-focused E&P, said John Russell, oil & gas assurance partner at Ernst & Young.
The study's findings highlight the significant contribution that independent oil and gas companies have played in driving the growth in industry activity, said Donadio. However, the United States needs "thoughtful energy policy" in order to not discourage the investment by independents, which hold most of the United States' oil and gas reserves.
This thoughtful energy policy includes tax policies to allow companies to recover tangible drilling costs.
"If you take it away, companies' investment plans become susceptible to commodity price swings," said Russell.
These changes in investment plans include E&P companies' shift towards investment overseas or in U.S. onshore assets due to permitting difficulties for drilling in the U.S. Gulf of Mexico.
Smaller independent producers led exploration and development spending growth with a 51 percent increase from 2010. Large independents increased their spending by 39 percent, while integrated oil and companies increased investment by 25 percent.
Three companies boosted exploration and development spending by over $2 billion last year, including Occidental Petroleum and Chesapeake Energy and integrated oil company Hess.
Donadio noted that the industry can still do well even with prices trading closer to $80 per barrel, the same level they traded at in early 2011 before the Arab Spring and geopolitical conflict sent oil prices higher.
"We have short memories," said Donadio in regards to concerns about the impact of lower oil prices are E&P activity. "We were fine at $80."
2011 Marks 'Good Year' For U.S. Energy Industry
The study examined financial data of the 50 largest publicly-traded E&P companies, including large independents, mid and small-cap companies and integrated oil and gas companies, from 2007 through 2011.
The year 2011 marked a good year for the U.S. energy industry, with increases in production and revenues--a complete 180 degree turn from the previous view of the United States as a declining oil province, said Swanson.
Oil and gas revenues experienced 23 percent growth from $147.8 billion in 2010 to $181.4 billion last year, returning close to levels seen before the recession. After-tax upstream profits were $45.6 billion last year, up 21 percent from 2010.
However, production costs also rose 27 percent in 2011 due to increased labor, service and other expense costs, which grew by $5.8 billion. Production taxes also increased $3.9 billion. Finding and development costs for new reserves also grew along with higher exploration and development activity, rising from $17.78 barrel of oil equivalent in 2010 to $19.38 per barrel of oil equivalent in 2011.
O&G Reserves, Production Continue to Grow
End of year oil reserves grew by 9 percent, or 1.7 billion barrels, from 18.6 billion barrels in 2010 to 20.3 billion barrels in 2011. Ernst & Young attributed the reserve growth to extensions and discoveries of 2.4 billion barrels, the highest level in five years. Independents and large independents drove the increase in oil reserves by 92 percent and 37 percent respectively. Oil production also grew 3 percent to 1,403.5 million barrels in 2011.
However, natural gas reserves and production also grew by 4 percent and 9 percent respectively in 2011, thanks to unconventional shale gas and tight gas formations. Natural gas reserves grew 4 percent to 178.2 trillion cubic feet (Tcf) in 2011, while gas production rose 9 percent to 12.9 Tcf.
"I was surprised by the growth in year-end natural gas reserves," said Russell, who sees the growth as a trend that can't continue unless the United States begins exporting liquefied natural gas or more natural gas demand at home is created.
The huge disconnect between oil and natural gas prices are due to the failure of the United States to find a use for its ample natural gas resources, said Swanson.
"We need to develop markets in the U.S. for the resources we have," said Donadio, who notes that the automotive industry will need to take the lead on creating a market for natural gas in powering automobiles.
Generated by readers, the comments included herein do not reflect the views and opinions of Rigzone. All comments are subject to editorial review. Off-topic, inappropriate or insulting comments will be removed.