India, China Agree to Jointly Explore Energy Assets Overseas
by Dow Jones Newswires
|
Rakesh Sharma
|
Tuesday, June 19, 2012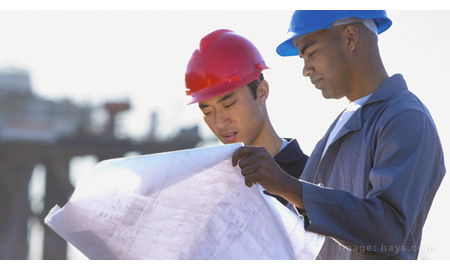 NEW DELHI - India and China's largest oil companies have agreed to jointly explore for oil and gas worldwide, in an attempt to put aside long-standing rivalry and better use their combined financial muscle and expertise to secure energy supplies for their fast-growing economies.
While the two energy-deficient countries already work together in several international oil projects, they also have a long history of bad relations, and of proposing alliances to jointly buy foreign energy assets and crude-oil to reduce costs which mostly have come to nothing.
Under an initial pact signed Monday between state-run India's Oil & Natural Gas Corp. and China National Petroleum Corp., the two will jointly explore assets in other countries, cementing existing partnerships in Myanmar, Syria and Sudan. The companies also agreed to expand cooperation in refining and processing of crude oil and natural gas, marketing and distribution of petroleum products, and construction and operation of oil and gas pipelines.
"We think it is better to cooperate than compete," Dinesh Sarraf, managing director of ONGC Videsh Ltd., ONGC's overseas investment arm, told Dow Jones Newswires.
ONGC Chairman Sudhir Vasudeva last month said the explorer wants to grow through partnerships and will secure alliances for new resource types and areas like shale gas and deepwater exploration.
China has been more successful than India in getting oil and gas equity stakes across the globe, often providing large loans and funding for infrastructure projects in developing nations to tie up deals signed by its four state-owned energy giants, the largest of which is CNPC and its listed unit, PetroChina Co.
Tensions between India and China have been troubled by a long-simmering border dispute in the Himalayas, India's hosting of Tibet's spiritual leader, the Dalai Lama, and Chinese support for Pakistan. Relations took a turn for the worst last year due to a sovereignty row in the South China Sea, much of which is claimed by Beijing.
ONGC, which had been exploring Block 128 offshore Vietnam, was sharply criticized by China last year for violating its sovereignty--a charge vehemently rejected by Hanoi. Last month, India's junior oil minister, R.P.N. Singh, said the company will return the block to Vietnam.
Whether that decision was significant in the agreement on a new pact is unclear.
Back in January 2006, India's oil ministry and China's economic planning agency, the National Reform and Development Commission, signed an initial pact for bilateral oil cooperation, including possible joint crude purchases.
But five years later, Mr. Singh conceded that progress had been slow as "there has been no sharing of information on crude purchases by the oil companies of the two sides."
India hasn't been very open to Chinese companies investing in either its energy or telecommunications sectors, citing security concerns, although Chinese power generation equipment companies have been successful in the Indian market.
Among projects that ONGC Videsh is working on with CNPC is a pipeline to transport Myanmar gas from the Bay of Bengal across the country into southwestern China, which is due for completion next year.
The two also work together in Syria, where they jointly hold stakes in 36 producing fields, as well as in Sudan, although oil output there has largely halted due to military clashes between North and South Sudan.
Both CNPC and ONGC are among companies that have expressed interest in building an oil pipeline from South Sudan to Kenya's East African coast, to bypass the traditional export route through the north.
Hong Kong-based Mirae Asset analyst Nipun Sharma said the latest agreement seems to be merely a renewal of an existing exploration pact.
"The previous pact only resulted in a handful of projects, including one in Sudan. This time around, if the two nations are able to better align their economic and political interests, we could see more joint exploration projects ahead.
"This would be definite positive for ONGC, which needs to accelerate its internationalization program in order to increase production and reduce its exposure to domestic oil pricing risks."
Other than with China, Indian exploration companies have been seeking partnerships with overseas oil and gas majors to gain access to technology that will help them increase output and widen their geographical footprint.
ONGC signed an initial agreement with ConocoPhillips in March to look for opportunities for jointly exploring and developing shale-gas reserves in India and North America and deepwater blocks along India's east coast.
Generated by readers, the comments included herein do not reflect the views and opinions of Rigzone. All comments are subject to editorial review. Off-topic, inappropriate or insulting comments will be removed.