Chevron Sells Wheatstone LNG Project Interests to Pan Pacific Energy
by Quintella Koh
|
Rigzone Staff
|
Monday, June 18, 2012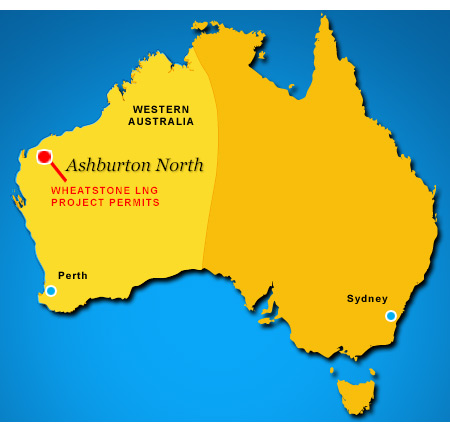 Chevron Corporation said Monday that it has agreed to sell 10-percent participating interest of its
Wheatstone
field licenses and 8-percent participating interest of its Wheatstone natural gas processing facilities to Japan's Pan Pacific Energy K.K.
Chevron added that Japan's Tokyo Electric Power Company (Tepco), one of the stakeholders in Japan's Pan Pacific Energy K.K, has agreed to purchase an additional 0.4 million tons per annum (MTPA) of liquefied natural gas from the Wheatstone Project for up to 20 years. This new agreement brings Tepco's total LNG offtake to 4.2 MTPA.
"TEPCO is one of the world's leading LNG customers and we are pleased to expand the strong partnership between our two companies," Chevron Australia managing director Roy Krzywosinski said.
Chevron's agreement with Pan Pacific Energy K.K and Tepco follows its agreement made with Japan's Tohoku Electric Company (Tohuku) on May 14, 2012. The agreement signed in May stated that Chevron, together with Apache Energy and Kuwait Foreign Petroleum Exploration Company (KUFPEC), is expected to deliver up to one MTPA of LNG to Tohuku for up to 20 years.
The Chevron-operated Wheatstone Project is sited 7.5 miles (12 kilometers) west of Onslow in Western Australia. The foundation phase of the project consist of two LNG trains with a combined capacity of 8.9 MTPA and a domestic gas plant.
"These agreements continue to demonstrate Wheatstone is well-placed geographically to meet the Asia Pacific region's demand for a safe, reliable and cleaner-burning source of energy," Krzywosinski added.
Pan Pacific Energy K.K is owned by Japan Oil, Gas and Metals National Corporation (JOGMEC), Mitsubishi Corporation and Nippon Yusen Kabushiki Kaisha and Tepco. JOGMEC holds the majority 42.08 percent interest, while Mitsubishi and Nippon hold a 39.70 percent and 10.20 percent interest respectively. Tepco holds a 8.02 percent interest, while PE Wheatstone, an affiliate of Pan Pacific Energy K.K., holds a 1 percent interest.
Generated by readers, the comments included herein do not reflect the views and opinions of Rigzone. All comments are subject to editorial review. Off-topic, inappropriate or insulting comments will be removed.
RELATED COMPANIES