Iraq to Hold New Energy Licensing Auction 2012-13
by Dow Jones Newswires
|
Hassan Hafidh
|
Monday, June 18, 2012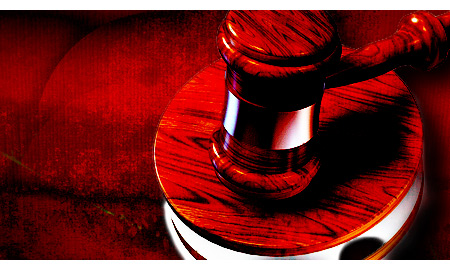 LONDON - Iraq is planning to hold a fifth licensing auction for exploration blocks by the end of this year or at the beginning of 2013 after its last round failed to attract many companies, a top energy advisor to the Iraqi prime minister said Monday.
Thamir Ghadhban said the Iraqi oil ministry is expected to improve the contracting terms for the new bidding round.
Only three exploration blocks were awarded out of 12 offered last month to international oil firms. Many of the companies particularly the majors didn't take part in that bidding round because of the Iraqi oil ministry's tough terms.
"The ministry will sweeten the terms for the new bidding round as it has learned the lesson from the previous bidding round," Mr. Ghadhban told reporters on the sidelines of an Iraqi energy event held by the CWC Group in London.
In the previous licensing auction held in Baghdad May 30 and 31, the ministry offered service contracts for 12 exploration blocks, which means winning companies will be paid a flat fee for their services rather than being given a share in the resources. Companies thought that determining a fee per a barrel for an exploration block is rather unrealistic before any discovery is made.
International companies would also prefer production-sharing contracts for exploration blocks rather than service contracts.
"For example, instead of determining the fee before the discovery, it can be discussed and agreed upon after the company makes a hydrocarbon discovery," Mr. Ghadhban said.
Such a development if it happens could address only a small part of the companies' expectations, analysts said.
Besides the tough remuneration fee in the last bidding round, some bidders were put off by a new clause to the model contract that forbids oil companies from signing contracts with the semi autonomous region in Kurdistan, where petroleum is also plentiful. U.S. energy giant Exxon Mobil Corp. was barred from taking part in the fourth bidding round as punishment for signing deals with Iraq's Kurdistan region in northern Iraq.
Mr. Ghadhban made no mention if the new bidding round would exclude that clause.
Iraq's Oil Minister Abdul Kareem Luaiby said last month, immediately after the recent bidding round concluded that Iraq would auction some 10 to 15 blocks. He said there are around 60 exploration blocks in Iraq including offshore. He gave no further details.
Generated by readers, the comments included herein do not reflect the views and opinions of Rigzone. All comments are subject to editorial review. Off-topic, inappropriate or insulting comments will be removed.