Korea Gas to Invest $3B in AU LNG Projects
by Dow Jones Newswires
|
Min-Jeong Lee
|
Monday, June 18, 2012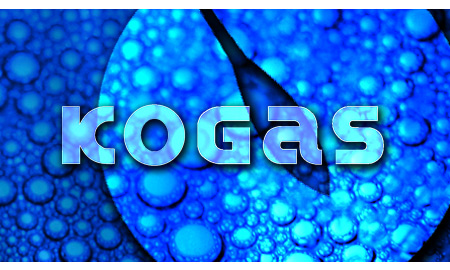 Korea Gas Corp. is eying shale-gas assets in the U.S. and expects to invest in a liquefied natural gas project there that will enable it to import at least another 3 million metric tons a year of LNG, a company executive said.
The state-run gas developer and supplier, known as Kogas, "will actively seek opportunities to buy good [shale-gas] assets" and will open its first U.S.-based office in Houston, Texas, by next month, Park Young-sung, executive vice president of the Resources Business Division, told Dow Jones Newswires in an interview Friday.
Kogas also plans to invest an estimated $1 billion in Royal Dutch Shell's Prelude LNG project and at least $2 billion in the Gladstone LNG project, both in Australia, Mr. Park said.
Each project is expected to provide the company with around 3.5 million tons of LNG annually, he said.
Kogas has a 15% stake in the Gladstone project and has agreed to take a 10% stake in the Prelude project.
The South Korean government is eager to acquire overseas oil and gas assets and diversify its energy sources. It said in December that state-run companies, primarily Korea National Oil Corp. and Kogas, would invest $7.8 billion in oil and gas assets in 2012 to increase the resource-deprived country's energy security.
Kogas, already one of the world's biggest LNG importers, agreed in January to buy around 3.5 million tons of LNG annually from a subsidiary of U.S. company Cheniere Energy Partners, L.P., for 20 years starting in 2017.
Its imports of LNG from Australia are expected to soar in coming years, from around 500,000 tons a year now to 7 million tons from around 2016, likely making Australia one of South Korea's top suppliers of LNG.
Papua New Guinea remains another potential source of LNG. Mr. Park confirmed that Kogas has formed a consortium with Japan's Mitsui & Co. and Japan Petroleum Exploration Co. to bid together for a stake as strategic partners in InterOil Corp.'s proposed multi-billion-dollar Gulf LNG project.
However, the project now faces an uncertain future. The Papua New Guinea government informed InterOil in May that it would terminate the project. However, the country's energy minister said the government hasn't made a formal decision.
Kogas is interested in the mid- and downstream parts of the project, including construction of a liquefaction plant, gas transportation and marketing, Mr. Park said.
InterOil may make a possible announcement about the project in September, Mr. Park said, declining to elaborate.
He said Kogas could reduce project risk by teaming up with the consortium.
Generated by readers, the comments included herein do not reflect the views and opinions of Rigzone. All comments are subject to editorial review. Off-topic, inappropriate or insulting comments will be removed.
RELATED COMPANIES