NES Official: Subsea Specialists in Demand in Africa
by Karen Boman
|
Rigzone Staff
|
Monday, June 18, 2012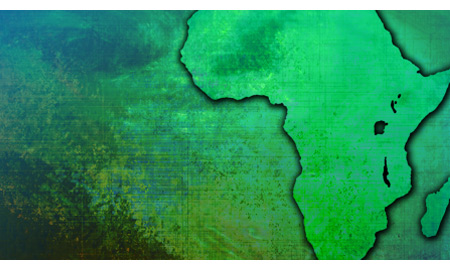 Strong demand for subsea specialist workers in Africa is expected to continue as oil and gas companies pursue offshore exploration and production in increasingly deeper waters, an executive with NES Global Talent told Rigzone in a recent interview.
In African countries such as Nigeria and Angola, expatriate workers are slowly being phased out of senior roles to allow local workers, after a period of training, to take these positions.
This shift is taking place as the oil and gas industry seeks to meet local content requirements of African countries that local workers be trained, said Ford Garrard, associate director of NES' Africa division.
However, these countries don't have the workers with the experience in subsea development, meaning that expatriates will continue to fill these roles in the short term. Subsea activity has been growing in the region, with a number of floating production, storage and offloading vessel projects being planned offshore.
In May, International Maritime Associates reported that the number of production floater projects planned and under study worldwide was growing, with West Africa, Brazil and Southeast Asia accounting for 62 percent of these planned projects.
Workers from every subsea discipline are needed, from equipment manufacturing to design to installation, said Garrard. Some companies operating in Nigeria are training local Nigerians on the hardware side to become experts, but training these workers will take time, Garrard noted.
The African market also is competing with the Brazilian and Australian markets for subsea workers, said Garrard. To compete with this demand, oil and gas companies are having to offer higher salaries and increased benefits such as completion and loyalty bonuses to compete with the growing demand for subsea workers from better locations.
"In an effort to hang onto subsea specialists, companies are promising candidates future work beyond projects in Africa, making an effort to keep workers on the books for projects in Asia and Singapore in case they are needed," said Garrard. "Even if they don't think they'll need them, they want to hang on to their expertise."
Demand for expatriate workers also is expected to continue for onshore exploration, with operators pursuing unconventional plays that make drilling more complex, said Garrard.
Obtaining work permits for foreign workers in countries such as Angola has become more difficult, with companies needing to prove they have tried to identify Angolan nationals who can fill these roles.
In an effort to 'think outside the box' in terms of managing content requirements, NES has reached out to the Nigerian American Multicultural Society in Houston in an effort to recruit first, second and third generation American Nigerians to fill senior level positions in Nigeria.
Tapping into the Nigerian professional community in the United States and the UK will allow oil and gas companies to meet local content requirements while recruiting skilled workers, said Garrard, noting that first generation Nigerians face more leniency in the immigration process.
NES also plans to reach out to local Angolan community societies in Houston and the UK as part of this recruitment effort as well, Garrard said. For its own operations, NES also has sought to hire local workers to meet content requirements, including hiring young workers through the National Youth Scheme.
Beside the push for more local content in senior roles, African countries such as Nigeria are pushing for more offshore field development components such as hulls to be constructed in country, rather than having hulls built at shipyards in the Far East and other components being built in other countries.
As part of this initiative, Nigerdock--a fabrication facility focused on oil and gas maritime construction at the Snake Island Integrated Free Zone near Lagos--has been developed. The facility offers engineering, procurement, construction and installation contracting, fabrication, shipyard services, offshore logistics and training.
The intent is for the facility to become a major service center for oil and gas construction in West and South Africa, said Garrard, who said officials with the facility are anticipating more potential orders.
This push is part of efforts to provide more employment for local workers and help the local economy, said Garrard.
"It's fantastic for the industry as long as they can successfully and safely execute projects."
While NES has been active in the West African countries of Nigeria and Angola and North Africa countries such as Algeria, the company also is developing operations in Uganda, said Garrard.
Mozambique – where Anadarko has been pursuing significant offshore natural gas discoveries in the Rovuma Basin – is also on the company's agenda.
Last year's political uprisings in Libya and Egypt also is impacting the salaries and packages being offered to foreign oil and gas workers, said Garrard.
"It's always in the back of your mind, 'How stable is this country'?"
In North Africa, many of the operations are in camp locations, and isolated away from the main cities. If a massive evacuation is needed, the question becomes, 'How do I get home?' Garrard said.
While the security risk in North Africa is different from West Africa, where kidnapping workers for ransom can be an issue, companies operating in North Africa face the same issues as in other parts of Africa in addressing national content requirements and obtaining work permits for foreign workers, said Garrard.
In addition to local content requirements for workers, companies should also make sure they are compliant with taxes.
"If they're not reinvesting taxes back into the country, they're hindering infrastructure development and economic progress," said Garrard.
Generated by readers, the comments included herein do not reflect the views and opinions of Rigzone. All comments are subject to editorial review. Off-topic, inappropriate or insulting comments will be removed.