Apache: US Oil to Lead Company's Production Growth
by Dow Jones Newswires
|
Angel Gonzalez
|
Thursday, June 14, 2012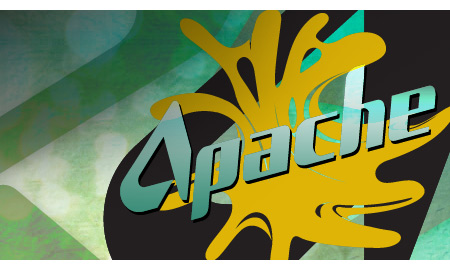 HOUSTON - Apache Corp. plans to produce more than 1 million barrels of oil equivalent a day in 2016, with U.S. oil production leading its growth, Chief Executive Steve Farris said Thursday.
The company, which built its portfolio by acquiring mature oil and gas fields first developed by such majors as BP Plc, will now focus on developing resources it has accumulated over the past 2 1/2 years, in a major shift in strategy.
"We don't have to make acquisitions anymore," Mr. Farris said at the company's annual analyst meeting. He said that the company has plenty of resources available for development, and that large purchases were not part of its plan.
The company in the last quarter produced an average of 769,000 barrels of oil equivalent a day.
Apache has spent about $17 billion in acquisitions since mid-2010. Some of its grab for new land was done very quietly, but on Thursday the company showed its cards: 300,000 net acres in a new extension of the oil-rich Bakken Shale in Montana, some 580,000 net acres in the emerging Mississippi Lime field in the central U.S., and a central position in a new gas discovery in British Columbia named the Liard Basin, where the company says it has drilled what's perhaps the most prolific gas well ever drilled in North America. Markets reacted strongly to the announcements, with Apache shares up 4.28% at $86.52.
The shift toward more U.S. oil production gives Apache, which has had a significant international profile thanks to significant production in Egypt, a closer profile to other large U.S. independent oil companies, which are seeking to tap the bounty unleashed by unconventional drilling techniques in North America.
In 2016, about 41% of the Houston oil company's production will come from U.S. onshore fields, up from about 21% currently, the company said. That would make the U.S. the largest source of Apache's production, surpassing Egypt, currently its most productive asset.
"It's really the beginning of a new life cycle," Mr. Farris said.
About 58% of Apache's production will be oil and similar liquids, up from 50% in 2011, the company said.
The company also has large positions in emerging areas around the globe, such as the Vaca Muerta shale oil formation in Argentina, oil acreage in New Zealand, and deep-water blocks off Kenya.
Generated by readers, the comments included herein do not reflect the views and opinions of Rigzone. All comments are subject to editorial review. Off-topic, inappropriate or insulting comments will be removed.
RELATED COMPANIES