Cairn Bids $645M for Nautical Petroleum
|
Wednesday, June 13, 2012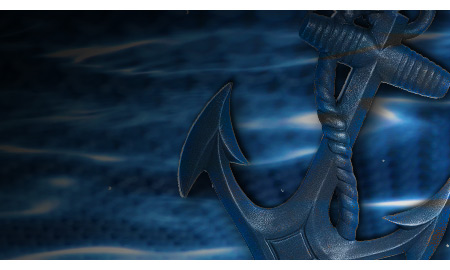 London-based oil analysts who follow North Sea-focused Nautical Petroleum have welcomed a $645 million bid for the firm from fellow independent oil company Cairn Energy, with one broker believing a counter bid could emerge.
The two companies announced Wednesday that their respective management boards had agreed the cash offer, with Nautical's directors intending to unanimously recommend that Nautical shareholders vote in favor of it.
Scotland-based Cairn stated that it believes the acquisition is an attractive opportunity to expand its existing portfolio in northwest Europe and to continue its strategy of balancing its exploration portfolio with appraisal and development assets.
The acquisition of Nautical would increase Cairn's interest in UK Licence PL1430 (the Catcher area) – including the
Catcher
,
Burgman
,
Carnaby
and
Varadero
oil discoveries – by 15 percent, boosting Cairn's overall interest in this license to 30 percent.
It would also provide Cairn with: a 25-percent interest in
Kraken
, another large, North Sea oil development project; a 6-percent interest in the
Mariner
oil field; and a minimum of a 50-percent interest in Block 9/1a.
Meanwhile, the deal would provide Cairn with additional growth potential through an active near-term exploration and appraisal program in the UK North Sea.
Oil analysts at Canaccord Genuity described the deal as a "good strategic fit" for Cairn, "increasing exposure to a core asset and adding a further development project".
"This, with the recent Agora deal, goes a long way to rebalancing the company's portfolio towards lower risk opportunities," added Canaccord in a research note.
Werner Riding, an oil analyst at stockbroking firm Peel Hunt, wrote in his own research note on Nautical that the offer was "too cheap" and undervalues the company on the basis of contingent resources that are soon to be reclassified as commercial 2P reserves.
"We do not rule out the possibility of a counter-offer and continue to see value upside within Nautical's portfolio," Riding said.
However, Canaccord said it would be "somewhat surprised if other parties have not already looked at Nautical in [some] detail", adding that "North Sea deals tend to be completed on a negotiated basis and we think the deal is likely to complete."
Generated by readers, the comments included herein do not reflect the views and opinions of Rigzone. All comments are subject to editorial review. Off-topic, inappropriate or insulting comments will be removed.