Study: Fracking Rule on Federal, Indian Lands Could Cost More Than $1.6B
by Karen Boman
|
Rigzone Staff
|
Tuesday, June 12, 2012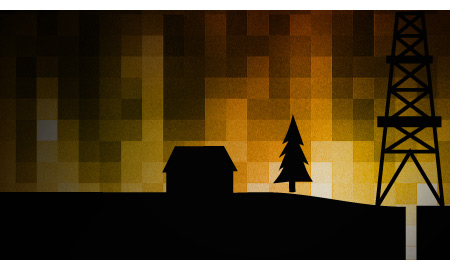 The Bureau of Land Management's (BLM) proposed rule to regulate hydraulic fracturing on public lands could cost as much as $1.615 billion annually and will divert resources away from energy development, job creation, and economic growth into efforts to comply with federal rules redundant with state regulations.
The cost for new permits and workovers under the proposed rule – which could range from $1.499 billion to $1.615 billion -- was estimated in an economic analysis conducted by John Dunham & Associates on behalf of the Western Energy Alliance (WEA). The study examined the rule's potential impact on oil and gas activity in 13 western U.S. states.
The proposed rule is currently in the public comment period, which ends on July 10. Once the comment period ends, it will take BLM a number of months to incorporate comments and finalize the rule, said Kathleen M. Sgamma, vice president of government and public affairs for WEA.
The study concluded found that, even if BLM approved all applications and assuming capital costs of seven percent, the regulations – if applied to all projects in western U.S. states – would cost at least $1.226 billion based on the carrying costs of the project. Based on the discounted lost value of petroleum output, the proposed regulations would cost about $1.342 billion annually.
Averaging the two methods suggests a reasonable estimate for the cost of this proposed rule as applied to drilling in the western United States is just over $1.284 billion, according to the study. The average cost per new well, estimated at $253,800, and the rule will add significant costs for existing wells that require maintenance or re-stimulation. A conservative estimate of this cost is upwards of $233,100 per well, or approximately $273 million per year.
While the proposed rule as written would apply only to federal wells on or impacting federal and Indian or split estate lands, the definition "is remarkably broad and could potentially be applied to companies drilling on private lands in the western states," the study found.
An estimated 5,058 wells waiting to be permitted or drilled would be impacted by the proposed rule. The study found that Wyoming would see the biggest cost impact from the proposed rule, with an average $771.7 million in costs, followed by New Mexico with $169 million, Utah with $155.2 million and Colorado with $142.7 million.
Under the new rules, operators would be required to provide additional information and meet new requirements for all well stimulation activity when applying for a drilling permit. A similar application would need to be filed prior to performing additional stimulation on an existing well. BLM also would have to review and verify the additional completions requirements when approving these permits.
Operators will also be required to:
Submit additional cement bond logs for review and approval prior to completing the well
Report the specific source of water used in well completion operations
Submit a detailed engineering design and other information related to well stimulation operations to the BLM for approval
Submit detailed information related to how they will handle or treat all recovered fluids from well stimulation services
Perform a successful mechanical integrity test prior to commencing any well completions
Store detail to the agency how recovered fluids are disposed of
"While many of the requirements are simply clarifications or minor additions to the existing permitting process, other components may add significantly to the cost of drilling and completing an oil or gas well," the study noted.
Besides the additional costs to operators and government due to increased administrative burden, the potential for delay resulting from the wait for permits and paperwork to be processed could lead to significant financial costs for both operators and investors.
"While any additional costs would reduce drilling activity (since marginal wells would no longer be financially practical to develop), were these costs to be high enough they could preclude companies from developing any additional resources on BLM-controlled on impacted land," the study noted.
"This is particularly true for wells requiring some sort of workover or retreatment in order to continue to maximize their output," the study said. "Since the new regulations will also apply to these wells, operators maintaining many of the current 90,452 producible and service drill holes on Federal leases will also experience greatly increased costs over time."
WEA Requests Interior Abandon 'Unwarranted' Rule
WEA officials say the study calls into question claims by the BLM that the rule will not have a significant economic impact. BLM has said the rule would not have a significant economic impact and therefore, several statutes and executive orders do not apply, including the Paperwork Reduction Act, the Small Business Regulatory Enforcement Fairness Act, the Unfunded Mandates Reform Act, the Regulatory Flexibility Act, the Small Business Regulatory Enforcement Fairness Act, and Executive Order 12866 Regulatory Planning and Review.
"On the contrary, the scope of the rule is substantially broad and the costs have exceeded $100 million threshold that triggers the applicability of these statutes," said WEA in a June 11 letter to the U.S. Department of the Interior. "Furthermore, BLM has failed to meet its requirements under the National Environmental Policy Act to adequately assess the significant socio-economic impact of the rule."
WEA officials in a June 7 letter requested that Secretary of the Interior Ken Salazar abandon plans to impose the rule on federal and Indian lands, saying that further federal expansion into hydraulic fracturing regulation is unwarranted.
"Despite recent public statements by Bureau of Land Management officials, state regulations do apply on federal lands," said WEA in the letter, noting that operators must obtain state permits for federal wells and comply with all state regulations.
"Many western states have long-standing memoranda of agreement with BLM acknowledging this arrangement, and case law also supports state regulatory compliance on federal and, to a more limited extent, Indian lands," said WEA.
"States and Tribes have the expertise and experience that the federal government lacks," said WEA. "Rather than duplicating state regulatory efforts, we believe the Department should be exploring ways to delegate more responsibility to the states, not usurping a domain that states have been successfully regulating for over sixty years."
WEA noted that any new federal regulation prior to the release of the Environmental Protection Agency's ongoing scientific study examining hydraulic fracturing is premature.
A number of organizations have joined WEA in calling for the U.S. government to halt plans to implement the rule, including the Independent Petroleum Association of America; Colorado Oil & Gas Association; Montana Petroleum Association; Public Lands Advocacy; Utah Petroleum Association; and the Wyoming Petroleum Association.
Generated by readers, the comments included herein do not reflect the views and opinions of Rigzone. All comments are subject to editorial review. Off-topic, inappropriate or insulting comments will be removed.
RELATED COMPANIES