BP Starts Up Galapagos Project in Gulf Of Mexico
by Robin Dupre
|
Rigzone Staff
|
Tuesday, June 12, 2012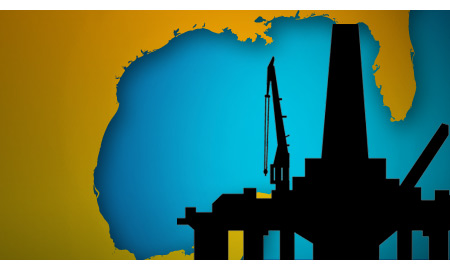 BP has commenced production from the three deepwater-fields in the Galapagos development - Isabela, Santiago and Santa Cruz - located in the Gulf of Mexico. This development is part of a series of new major upstream projects that the company expects to bring into production this year.
The company projects it will invest at least $4 billion a year on oil and gas developments in the GOM over the next 10 years, considering BP is the largest leaseholder in the deepwater Gulf of Mexico, owning more than 650 leases.
"The start-up of this project in the Gulf of Mexico is one of BP's key operational milestones for 2012, one of six high-margin projects we expect to come on stream this year," said Bob Dudley, BP chief executive, in a statement. "I expect that the operational progress we are now making will deliver increasing financial momentum for BP as we move into 2013 and 2014."
The Galapagos project includes the drilling and completion of four wells connected via a flowline to the BP-operated Na Kika host platform, situated about 140 miles (225 kilometers) south of New Orleans in 6,500 feet (1,981 meters) of water. This includes two wells on Isabela (67% BP), one well on Santiago and one well on Santa Cruz (both 46.5% BP).
Production is slated to ramp up by the end of this month from the Na Kika facility, which has an output capacity of 130,000 barrels of oil per day and has been modified to handle additional output from the fields.
"The Galapagos development marks another significant step forward for BP in the Gulf of Mexico, and reflects the potential we continue to see in this world-class basin, now and in the future," said James Dupree, regional president of BP's U.S. Gulf of Mexico business.
BP's overall interest in the three-block area that includes the fields comprising the Galapagos project is about 56 percent. Noble Energy, Inc., Red Willow Offshore, LLC, and Houston Energy, L.P., are co-owners. BP is the operator of the Isabela field, while Noble Energy operates the Santiago and Santa Cruz fields.
Generated by readers, the comments included herein do not reflect the views and opinions of Rigzone. All comments are subject to editorial review. Off-topic, inappropriate or insulting comments will be removed.
RELATED COMPANIES