Labor Supply Poses Challenge for Canada's Oil Sands
by Karen Boman
|
Rigzone Staff
|
Monday, June 11, 2012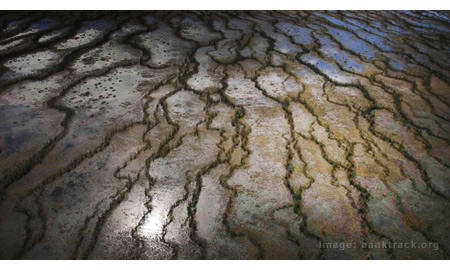 Collaboration will be critical in addressing labor challenges surrounding development of Canada's oil sands resources, according to a recent report by Deloitte, "Balancing the People Equation: How enhanced collaboration can help solve labour challenges in the oil sands".
Demand for workers in Canada's oil sands industry in particular poses as a challenge for Canada's energy industry. A recent report by the Petroleum Human Resources Council of Canada noted that the Canadian oil and gas industry will have to fill at least 9,500 jobs by 2015, the Canadian Press reported on May 29. According to the report, Alberta's oil sands employment is expected to jump by 29 percent over 2011 levels, or around 5,800 jobs.
The oil sands industry needs all types of workers due to the number of oil sands projects and the range of projects in the planning, construction and full-scale operations phase, said Geoff Hill, partner in Deloitte's Calgary office and national sector leader.
Projects in the planning stage would require environmental engineers, while projects under construction would also require trade workers, project managers and engineers. Full-scale operations would require workers with different sets of skills, Hill told Rigzone in a recent interview.
"When you include the fact that this activity is being done in the traditionally low-populated area at Fort McMurray, you also need all the infrastructure of hotels, roads and retail," Hill commented.
Immigration Policy Changes Needed to Meet Future Demand
"It has been recognized that Canada's immigration policy is not suitable to meet future demands, particularly in the oil sands," Hill said.
Canada's 2012 federal budget includes commitments to improving the immigration administration and policy in general. Some of these are in the early stage of development, but most if not all would say this is a step in the right direction, said Hill.
Canada faces a huge and growing labor shortage, particularly for skilled trade workers in western Canada and Alberta. Skilled trades include construction, transportation, manufacturing and service industry workers. These workers are in high demand in Canada's natural resources and construction sectors, said Canadian Immigration Minister Jason Kinney.
To address this issue, the Canadian federal government has included in its 2012 budget plans to reform Canada's immigration programs to better align them with Canada's labor market needs and fuel the Canadian economy. Later this year, the Canadian government will unveil a separate streamlined program of immigration for skilled tradespeople.
"In Canada, we've been welcoming historic high numbers of immigrants, partly to help us fuel our prosperity in the future and fill growing labor shortages, but to be honest our immigration programs haven't been effective in addressing a lot of those shortages," said Kinney on April 10 at a construction site in Calgary.
Proposed changes to the economic immigration system include eliminating the backlog of old Federal Skilled Worker applications, modernizing how selection is done under that program to better reflect the importance of younger immigrants with Canadian work experience and better language skills, creating a new Federal Skilled Trades program, and modifying the Canadian Experience Class to better facilitate the transition to permanent residence by successful skilled temporary workers, said Kinney in an April 20 statement.
Canada's federal government is very keen on the concept of a job board, a concept that has been borrowed from Australia, Hill said.
Australia, which is experiencing its own labor shortage due to the boom in liquefied natural gas development, has been recruiting overseas in the United States and Canada.
While the recent federal budget acknowledges the need to retrofit the immigration system to encourage more of the right people getting more quickly to the right places in the Canadian economy, questions remain about the actual targets for the number of immigrants the government has in mind, Deloitte said in a recent report "The innovative imperative: A roadmap for oil sands advancement".
"If orderly and effective human resources planning is to occur, industry will need to continue pressing the conversation on immigration and government will need to significantly improve its approach to timely communication of trending and future modifications in this key policy area," Deloitte commented in the report.
More Collaboration Needed to Address Oil Sands' Worker Needs
A number of factors have contributed to the worker shortage, including the retirement of Baby Boomer workers which poses a risk for inadequate knowledge transfer from the Boomers to Generation Y.The quick production pace driven by cash-rich national oil companies that also has driven up costs across the value chain. Oil sands producers also face competition for workers from Canada's shipyards and shale activity in the United States and other regions, Deloitte noted.
Increased investment in training on the individual company level, internal redeployment and transfers of workers and use of contractors for hard-to-recruit locations, productivity enhancements, worker mobility programs, offshore and workforce diversification are likely to get results, Deloitte said in its recent report "Balancing the people equation: How enhanced collaboration can help solve labour challenges in the oil sands."
However, Deloitte sees collaboration as key to addressing the challenge of sustaining and growing the talent pool while improving workforce productivity. Collaboration already is occurring in industry at the trade association level, through participation in benchmarking studies and sharing technology related to tailings.
But the "independence and isolation in which these activities have typically been undertaken can lead to overheated conditions where costs become unsustainable and overruns and delays abound," said Deloitte.
Deloitte believes the strength in numbers obtainable from collaborating could easily strengthen the numbers of temporary foreign workers available to meet demand.
"This could also help ensure a more positive experience, not only for those workers but also for hosting communities and labor pools," Deloitte noted.
Recruiting and integrating temporary foreign workers into the oil sands is far from easy, due to accreditation equivalence and language/cultural barriers to a rigorous application process that requirements applicants to demonstrate, among other things, a lack of available talent in Canada.
"While engaged in workforce planning, for instance, companies could pursue enhanced interactions with governments in order to ensure clarity on regulations, application procedures and accreditation," Deloitte said in the report. "Sourcing, recruitment and application activities will also benefit from partnerships among peers who pursue closer consultation with professional sourcing agencies to identify talent jointly."
Partnering with post-secondary institutions and regional training organizations could help facilitate onboarding into both individual organizations and the local professional environment more broadly, Deloitte noted in the report.
"The practical upshot of success in this area will be not just more companies meeting talent demands on their individual projects, but industry itself gaining proficiency with the overall process," Deloitte said.
Additionally, Deloitte sees opportunities for collaboration on core common services such as transportation, safety orientation and steam generation for neighboring in-situ operations. Deloitte notes that the agreement between Suncor and Total E&P to pool manpower and capital resources for development of the Fort Hills mine and the Voyageur upgrader as an "encouraging example of peer-to-peer collaboration."
Improving productivity in the people supply chain with technology to improve collaboration between the head office and field locations in another area that can boost collaboration to address labor issues, as well as effective use smart phones, tablets and enterprise-wide adoption of social networking applications and collaborative technologies such as real-time centers, Deloitte said.
Click on the link to read about 'Innovation, Collaboration Key for Oil Sands Challenges'
Generated by readers, the comments included herein do not reflect the views and opinions of Rigzone. All comments are subject to editorial review. Off-topic, inappropriate or insulting comments will be removed.