Anadarko Makes Another Significant Discovery Offshore Mozambique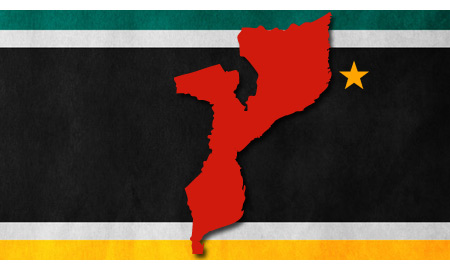 Houston-based Anadarko Petroleum Corporation announced Monday it had made another significant natural gas discovery offshore Mozambique in the Rovuma Basin.
Anadarko's Atum discovery well encountered over 300 feet (92 meters) natural gas pay in two high-quality Oligocene fan systems. According to preliminary data, the latest discovery is connected to the recent Golfinho discovery located approximately 10 miles (16.5 kilometers) northwest in Offshore Area 1.
The two discoveries represent Anadarko and its partners' second major gas complex offshore Mozambique, said Bob Daniels, Anadarko's senior vice president of worldwide exploration, in a statement.
"We estimate this new complex, which is located entirely within the Offshore Area 1 block, holds 10 to 30-plus trillion cubic feet (Tcf) of incremental recoverable natural gas resources," said Daniels.
The Atum well was drilled by Dolphin Drilling drillship Belford Dolphin (UDW drillship) to a total depth of approximately 12,665 feet (3,860 meters) in approximately 3,285 feet (1,000 meters) of water.
Anadarko, the operator of Offshore Area 1 with 36.5 percent working interest, plans to immediately begin a four-well appraisal program of this complex, which has the potential to undermine a large liquefied natural gas development, said Daniels.
"With this latest discovery at Atum and a successful upcoming appraisal program, we believe the total estimated recoverable natural gas resource in Mozambique's Offshore Area 1 is between 30 and 60 Tcf, and the current upside for total gas in place for the discovered reservoirs on the block is approaching 100 Tcf," said Anadarko President and CEO Al Walker in a statement.
Anadarko's Mozambique discoveries will serve as the foundation of Anadarko's planned two-train LNG export terminal. The company hopes to make a final investment decision on the project with first sales scheduled for 2018.
Generated by readers, the comments included herein do not reflect the views and opinions of Rigzone. All comments are subject to editorial review. Off-topic, inappropriate or insulting comments will be removed.