UH Subsea Engineering Certificate Offers Mix of Real World, Theory
by Karen Boman
|
Rigzone Staff
|
Friday, June 08, 2012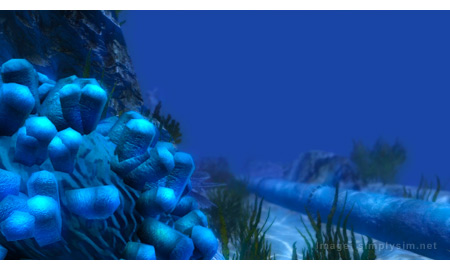 The need to train workers to tackle the increasingly complex challenges of producing oil and gas in deeper water and extreme pressure and temperatures is being answered through the first U.S.-based subsea engineering certificate program at the University of Houston (UH).
Approval from the state of Texas' Higher Education Board is expected later this year for a master's of science program in subsea engineering, but the university saw enough demand present within the Houston area to move forward with a subsea engineering certificate program. The university will soon award 14 subsea engineering certificates to students in the program.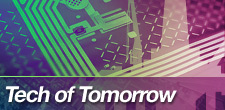 Learn More
Development of the program, which was launched in May 2011, began in 2009 during a college outreach effort at FMC Technologies. Dr. Matt Franchek, who had just finished a term as chair of UH's mechanical engineering department, led the initiative as part of the college efforts to partner with local industry to help facilitate growth in Houston's economy.
At that meeting, FMC officials pitched the idea of a subsea engineering graduate program at UH to Franchek, citing the need to train new workers in the practical application of subsea. FMC presented Franchek with the curriculums for subsea engineering programs at Robert Gordon University and the University of Aberdeen.
Franchek approached Dean Tedesco about establishing a graduate program; the dean came up with the idea of starting the program as a graduate certificate program while pursuing development and approval from the higher education board for a graduate program.
The subsea engineering certificate program is the first of its kind in the United States and is modeled after the few programs available worldwide, said Franchek.
UH's program is a traditional full-length graduate program with semester-long sessions and offers a mix of theory with hands-on engineering.
The program is taught by oil and gas industry professionals who are recognized as being experts in their fields. Students who take the course can also use state-of-the-art software that has been donated by the energy industry for lab coursework. The program is supported by FMC, KBR and others.
To earn the first subsea certificate, students must take flow assurance and choose two other courses from a list of subsea engineering courses including:
pipeline design
riser design
subsea processing and artificial lift
subsea controls and system integration
materials and corrosion.
Students that take all six courses earn a second certificate. A total of 10 courses will be required for the master's of science degree when approved by the State.
The program currently has between 60 and 70 students, said Franchek, many of whom are already employed, but have been sent to the program by their employers.
The cost of each class—$3,000—is also a great deal compared with some training courses, which may last on a few weeks and cost significantly more, said Franchek. The number of courses is also the right number, Franchek added, taking into account the balance between time in school and lost income for full time students.
The university has sought input from the industry in designing the courses and conducts 360 reviews of changes or improvements that can be made. Work is also underway to develop a class on blowout preventer design, a subject area of much interest in the time following the Deepwater Horizon incident of 2010.
Discussions are underway about offering courses at UH's Cinco Ranch campus, an idea supported by many in the oil and gas industry as many of its workers live in the area, Franchek said. It also falls in with the chancellor's policy of taking the education where it makes the most sense.
The program is also pursing an online learning option.
"This would be a hybrid offering where students could listen to lectures online, but would have to come to campus for computer exercises because of the proprietary software," Franchek said.
Franchek is seeking to kick off partnerships with the UH program and universities in Brazil and Norway, as many of the same companies located within a 25-mile radius of the UH campus also operate in these countries.
"The point is that we are listening to what the oil and gas industry really wants" in designing the program, said Franchek.
The program is intended to be a zero revenue program that is supported by the industry buying into it.
"As soon as it's not attractive, it dies away because of no money."
The program also offers a network opportunity for students, with students granted lifelong access to UH's subsea engineering alumni network on LinkedIn, Franchek noted.
Unique Program, Unique Teaching Method
The flow assurance course, which is required for the subsea certificate program, is unique not only in its balance of basic sciences and industry application, but how Dr. Phaneendra B. Kondapi teaches the course.
Kondapi, an engineering manager for flow management at FMC Technologies and a KBR adjunct professor for subsea engineering at UH, uses the reverse circular teaching method, in which a project or problem is presented to the class, and then the basic sciences associated with the problem are taught--rather than the traditional method of teaching theory before presenting a class with problems to solve.
The flow assurance course is likely the first industry ready course that can meet direct industrial applications with academic standards, said Kondapi. "The industry is looking for people who are smart, but also people who can be productive from the moment they are hired," Kondapi commented.
Typically, it takes at least three to six months for workers to understand the basics of subsea engineering, depending on their level of education and prior experience. The subsea certificate program offers students a chance to learn and absorb the basics through a semester-long academic program in which knowledge is reinforced through labs
The course prepares students for the real world of working life in three ways: industry speaker presentations, field trips to companies such as Baker Hughes, and project presentations before industry experts from various companies.
"Being evaluated by energy industry experts gives students confidences because they are getting basic job training," said Kondapi. "Once they come into the industry, they know how to prepare a report and presentation."
Kondapi has received positive feedback on the teaching method for flow assurance from students and representatives of the energy industry, noting that an ExxonMobil executive was so interested with Kondapi's presentation that she planned to implement the same method for training at her company.
Franchek has sought to recruit instructors for the program that are recognized as world leaders in their particular area of expertise, and who are also engaging, "not like the teacher from Ferris Bueller" who bores everyone. "I have yet to have any complaints about the instructors teaching quality," said Franchek.
Job Training, Research Part of UH Role in Energy Conversation
The University of Houston's subsea engineering certificate program is part of the university's efforts to partner with Houston's energy industry to provide workforce training and further research efforts into oil and gas technology.
"We want to be part of the conversation in the oil and gas industry on subjects such as the implementation of API standards," Franchek said. Franchek envisions the subsea engineering program and other energy-related programs at UH playing a potential role in the shaping of API standards through research.
An engineer employed by a company could enroll in the program and collaborate with a faculty member to solve a work-related problem, write a thesis and generate research that could be published, Franchek noted.
That research would be conducted in a formal, analytical way, and could be conducted in the university's Research Park, which is still under development for this type of outreach and education.
"The chancellor wants to run the university like a business, meaning that if there a demand for a program and we have the expertise and can make a wise investment, we should do it," said Franchek.
UH Surpasses Tier One Status
In a presentation at the 2012 Offshore Technology Conference in May, UH President Dr. Renu Khator outlined the university's efforts to partner with the energy industry in workforce development and research as well as the university's efforts to become a Tier One status university – or a university known for world-class research, academic excellence, and innovation in creativity and scholarship -- during Khator's tenure.
Khator described the economic impacts of a Tier One University on the local community. Every $10 million in university research expenditures creates 334 new jobs, adds $8.6 million in wages to the regional economy, draws $500,000 in additional state revenue, including tax revenue, and generates $13.5 million in local sales.
UH as a Tier One university would generate $150 million in annual research expenditures, create 5,000 new jobs and add nearly $130 million in wages in the Houston region.
The university has sought to grow in energy-related education programs with a new petroleum engineering undergraduate program and facility.
UH has established a Texas diesel testing and research center with industry and public research partners. It has also established the Energy Research Park, which houses its petroleum engineering undergraduate program, diesel testing and research center, and office space. The park is a work in progress, a UH spokesperson said.
UH hit Tier One status a year ago, said Franchek, noting that the university is going far beyond the Tier One goal.
Generated by readers, the comments included herein do not reflect the views and opinions of Rigzone. All comments are subject to editorial review. Off-topic, inappropriate or insulting comments will be removed.